Welcome to Spring Quarter, everyone!  Here's 'some things':
1.  If you have not yet applied to receive your degree, then do it now (http://cMore.uchicago.edu).
2.  The Social Committee on Sociality in Spring Quarter 2010 (SCoSiSQTT for short) will be meeting in the Anscombe Lounge this Wednesday, 31 March, at noon – be there or be voiceless in the allocation of funds from The Humanities Division Graduate Student Council (HSGSDSCS for convenience).
3.  Add/Drop cards are easily accessible from the MAPH front desk.
4.  I drive by this place all the time, but just this weekend I noticed that every Monday night is Banjo Night at the Lincoln Restaurant at 4008 N Lincoln Ave (between Cuyler Ave & Damen Ave).  There is no cover and I guess this goes on from 6-10 pm every week.  Banjo Night!  Look for the giant portrait of Abe Lincoln aux faux-hawk – you can't miss it (see inset).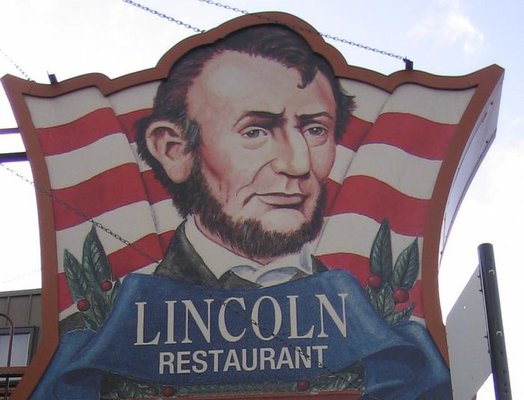 I would like to thank Doug P. at Yelp for unwittingly furnishing us with this helpful illustration.