The Committee on Creative Writing presents
The Emerging Writer Series
Winter 2010: FICTION READING
February 25, 4:30 PM, in Social Sciences Tea Room
Reception to follow.
Adam Novy grew up outside Chicago. His first novel, The Avian Gospel, appears from Hobart in 2010. He lives in southern California.
An interview here: http://www.chicagopostmodernpoetry.com/anovy.htm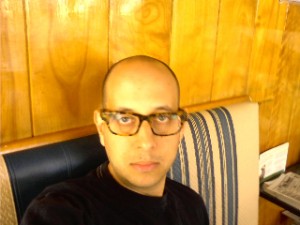 A-J Aronstein studies Twentieth Century American fiction at the University Chicago as a MAPH student. Although he left his DC ad-man job six months ago, he still fears that he will jolt awake in his cubicle. For now, he spends most of his time walking around Lake Michigan muttering to himself, eating his roommate's delicious food, and escaping Hyde Park when he gets the chance. He went to UVa for undergrad, but that seems like a long time ago.
This event is free and open to the public. Contact 773-834-8524 if you need assistance in order to participate.