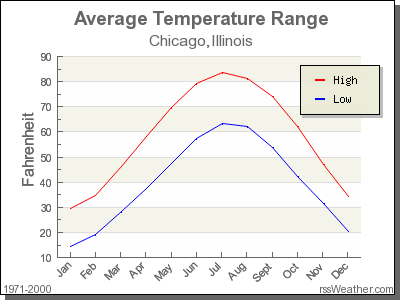 For those of you joining MAPH from warmer climes, a few tips on dressing to handle the Chicago weather. As you can see above, it gets COLD. And with the cold comes wind and snow and the need for serious winter clothes. Some of you already know how to deal with this, but for those of you who don't, here are some pointers:
HATS are awesome. My mom would give some sort of statistic on the percentage of body heat you'll save just by wearing one, but I'll just point out that they're nice and warm and you're going to want one with earflaps, because that wind can be vicious. Some days you'll even put on a hat under your hood.
SCARVES are key, too. Not just for hipsters anymore, they'll do a great job of ensuring that any skin between your coat and your hat stays covered.
COATS are obvious. Even if you're from Florida, you probably know what to do here. The warmer the better.
MITTENS are warmer than gloves.
BOOTS should be waterproof.
LONG UNDERWEAR is probably overkill, but potentially nice.
But if you show up with this outfit, in an appropriate size, you will be the most popular person in MAPH, guaranteed.