Apr 02 2014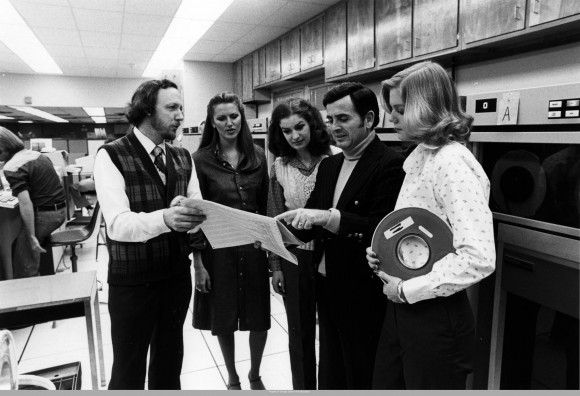 On May 9th, the Global Literary Networks team will host a one-day conference bringing together new scholarship on the history and sociology of global culture. The conference highlights research that cuts across the traditional division of qualitative methods (hermeneutics, historicism) from quantitative or data-driven ones (text-mining, network analysis). A major goal of the conference is to explore how large-scale computational techniques can extend an already century old dialogue between scholars in the humanistic and social sciences (e.g., literature and linguistics; history and statistics; art and sociology).
"Data as Critique" is an opportunity to bring our project into contact with scholars from a variety of fields—including sociology, computer science, and comparative literature—who are working on related questions of scale. Some major questions we hope to explore include: how do new computational tools, such as natural language processing, alter our conception of what "texts" or cultural objects are? How can we reconcile traditional human forms of interpretation with the epistemology of computers and machine algorithms? How can we scale up analytical attention to individual aesthetic texts so as to perceive broader patterns and systems of relation and thought?
The conference will consist of two sessions: one devoted to "networks" and the other focused on "texts."  Each session will include three presentations followed by a roundtable discussion led by two University of Chicago faculty. The goal of each roundtable will be to brainstorm and extend the ideas of the talks in an informal way, both among panelists and with the audience. In sum, the conference aims to create a space where faculty and students from the humanities, sciences, and social sciences can engage in dialogue about data as a critical method for the interpretation of culture.
For more details about the conference (including abstracts), or to register to attend, please visit the following site. The conference is funded by the Neubauer Collegium for Culture and Society. Additional funding for Global Literary Networks comes from the University of Chicago Knowledge Lab.
Participants Include:
Michael Bourdaghs

, East Asian Languages and Civilizations, Chicago

James Evans

, Sociology, Chicago

Frances Ferguson

, English, Chicago

Jacob Foster

, Sociology, UCLA

Jennifer Lena

, Sociology, Columbia

Hoyt Long

, East Asian Languages & Civilizations, Chicago

Thomas McEnaney

, Comparative Literature, Cornell

Andrew Piper

, German Studies, McGill

Elizabeth Pontikes

, Booth School of Business, Chicago

Richard Jean So

, English, Chicago

Denis Tenen

, English, Columbia