Due to the COVID-19 global public health crisis, we are postponing the 16th conference of the International Society for Utilitarian Studies. The new dates are July 29-31 2021 (Thursday through Saturday).
The International Society for Utilitarian Studies is an association for the study of utilitarianism and the utilitarian tradition broadly conceived. Scholars representing all disciplines in the humanities and social sciences are encouraged to submit proposals for papers and panels on utilitarianism and its historical development, and on its contemporary relevance in various fields of thought and practice. Past conferences have included faculty and graduate students in philosophy, law, political science, economics, history, literature, and art.
---
CONFERENCE EVENTS
Special events include a Saturday lunchtime student debate in partnership with the Winning Words program of the Civic Knowledge Project of the University of Chicago, as well as a pre-conference trip to the Stateville prison panopticon (limited space only) and a post-conference architecture tour on the Chicago River.
---
KEYNOTE SPEAKERS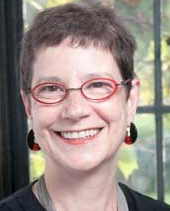 Bart Schultz, Department of Philosophy, The University of Chicago