Poets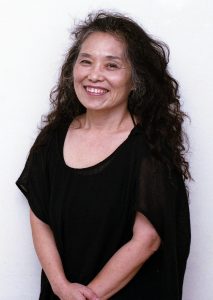 Hiromi Itō, born in Tokyo in 1955, emerged in the late 1970s as a leading voice of Japanese poetry with a series of works that depicted women's psychology, sexuality, and motherhood in fresh and sensational ways. Since 1997, she has lived in California and published numerous books about migration, language, identity, family relations, and death.
---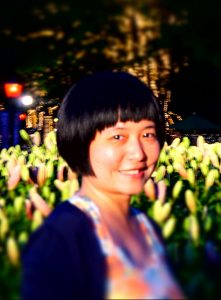 Ye Mimi is a Taiwanese poet and filmmaker. A graduate of the MFA Creative Writing Department at Dong Hwa University and the MFA Film Department at the School of the Art Institute of Chicago, she is the author of several volumes of poetry, most recently With/out a Hitch (2015). Steve Bradbury's translation of her chapbook His Days Go by the Way Her Years was a finalist for the Best Translated Book Award in poetry in 2014. She also makes poetry films, which have been exhibited internationally. Through collaging her words and images, she tries to erase the border between poetry and image-making to create a new landscape.
Translators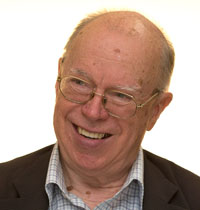 Brother Anthony of Taizé was born in Cornwall (U.K.) in 1942, He studied European literature for 9 years at the University of Oxford. A member of the Community of Taizé since 1969, he has been living in Korea since 1980. He is now an Emeritus Professor of Sogang University (Seoul) and a Chair-Professor at Dankook University. He is currently President of the Royal Asiatic Society Korea Branch. A prolific translator, since 1990 he has published some 40 volumes of translations of Korean literature, mostly contemporary poetry, including 10 volumes of works by Ko Un, and volumes of poetry by Kim Seung-Hee, Jeong Ho-Seung, Shim Bo-Seon, Do Jong-Hwan, Oh Sae-Young, etc., as well as fiction by Yi Mun-yol. He took Korean citizenship in 1994, An Seon-Jae is his Korean name. He received the Korean government's Award of Merit (Culture) in 2008. In 2015 he was awarded an honorary MBE by Queen Elizabeth. His home page is at http://anthony.sogang.ac.kr/

---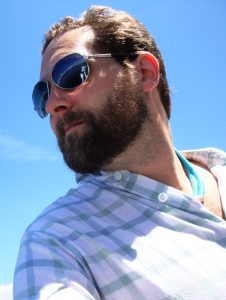 Jeffrey Angles (1971- ) is a professor of Japanese and translation at Western Michigan University.  He is the author of Writing the Love of Boys (University of Minnesota Press, 2011) and These Things Here and Now: Poetic Responses to the March 11, 2011 Disasters (Josai University, 2016). He is also the award-winning translator of dozens of Japan's most important modern Japanese authors and poets.  His most recent translation project was an annotated, critical edition of the masterpiece of Japanese modernist literature, The Book of the Dead, by Orikuchi Shinobu (University of Minnesota Press, 2017). He believes strongly in the role of translators as social activists, and much of his career has focused on the translation into English of socially engaged, feminist, or queer writers.  He also writes poetry, mostly in Japanese. His collection of poetry Watashi no hizuke henkō sen (My International Date Line) was published by Shichōsha in 2016.
---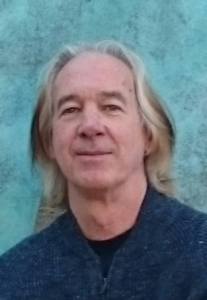 Steve Bradbury translates the work of contemporary poets writing in Chinese. His most recent book-length translation, Hsia Yü's Salsa (Zephyr Press, 2014), was short-listed for the Lucien Stryk Prize. His current project, a translation of Hsia Yü's Poems, Sixty of Them (2011), received an NEA Literature Translation Fellowship this last summer. He lived for many years in Taiwan, where he taught English literature at National Central University and edited Full Tilt: a journal of East-Asian poetry, translation and the arts.
---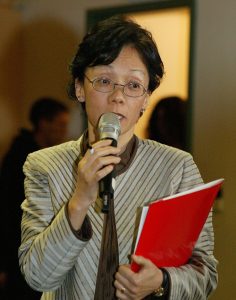 Young-mee Yu Cho is an Associate Professor of Korean Language and Culture at the Department of Asian Languages and Cultures at Rutgers, the State University of New Jersey. In addition to her publications in the areas of East Asian Linguistics and Korean language education, she has been doing research on sociolinguistic issues, including Korean/Japanese honorifics and the development of Korean Hop Hop lyrics.
---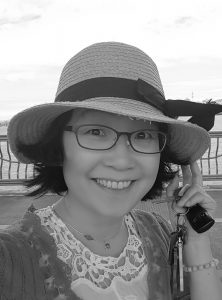 Eun-Gwi CHUNG is Associate Professor in the Department of English Literature and Culture at Hankuk University of Foreign Studies, Seoul, Korea. She got her Ph. D at State University of New York at Buffalo in 2005. She was the director of the Department of English Literature from 2013-2014 and the Editor-in- Chief of the prestigious scholarly journal in Korea, In/Out: English Studies in Korea from 2013-2015. She teaches English literature, poetry and translation, focusing on multiethnic literature, translation theory and practice, world literature. Her main research interests lie in cultural poetics, American avant-garde poetry, minor literature, Asian American & Native American poetry, comparative literature, and Korean literature. Her publications include articles, translations, poems, and reviews in various journals in In/Outside: English Studies in Korea, Comparative Korean Studies, World Literature Today (USA), Cordite (Australia) as well as several book chapters on poetics. She is the Daesan recipient of Korean literature translation, and the Korea Literature Translation Institute recipient of Korean poetry translation. She has translated lots of contemporary Korean poetry into English with Brother Anthony including Fifteen Seconds without Sorrow by SHIM Bo-seon (Parlor Press, 2016) and The Colors of Dawn: Twentieth Century Korean Poetry (Hawaii University Manoa Press, 2016). Currently she is working on the research project on poetry and public obligation with the grants of National Research Foundation of Korea.
---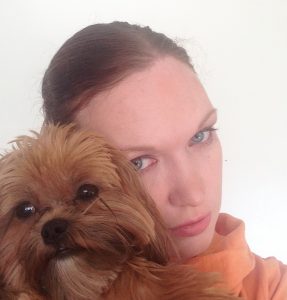 Jennifer Feeley is the co-editor of Simultaneous Worlds: Global Science Fiction Cinema (University of Minnesota Press, 2015) and translator of Not Written Words: Selected Poetry of Xi Xi (Zephyr Press and MCCM Creations, 2016), which World Literature Today named one of the 75 notable translations of 2016. Her publications have appeared or are forthcoming in FIELD, Epiphany, Tinfish, The Taipei Chinese PEN, Pathlight, Chinese Writers on Writing, Journal of Chinese Cinemas, and Creating Across Cultures: Women in the Arts from China, Hong Kong, Macau and Taiwan, among others. She holds a PhD in East Asian Languages and Literatures from Yale University and is the recipient of a Luce Foundation Chinese Poetry and Translation Fellowship. In addition to Xi Xi, she has translated poetry by Leung Ping-kwan, Tang Siu Wa, Xuanyuan Shike, Zhu Zhu, Zhou Zan, and Tang Danhong.
---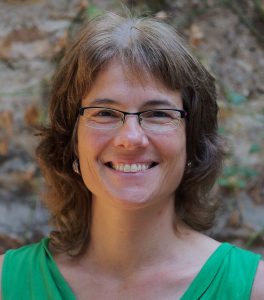 Silvia Marijnissen is a freelance Dutch translator of Chinese literature. After her PhD about modern Chinese poetry in Taiwan, she first started translating Taiwan poetry and classical Chinese landscape poetry. In recent years she published Mo Yan's Frogs and The Sandalwood Death, currently she is finishing, with colleagues, a complete, unabridged translation of the Dream of the Red Chamber, and has started on a new project: Zhang Ailing's Half a Lifelong Romance.
---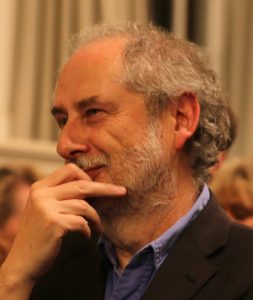 Peter Robinson is Professor of English and American Literature at the University of Reading. The author of various volumes of literary criticism, aphorisms, short stories, and a novel, he has been awarded the Cheltenham Prize, the John Florio Prize, and two Poetry Book Society Recommendations for his volumes of verse and verse translation. From 1989 to 2007 he was a university teacher of English literature and language at various universities in Japan. When I Was at my Most Beautiful and Other Poems by Noriko Ibaragi, translated with Fumiko Horikawa, appeared in 1992.
---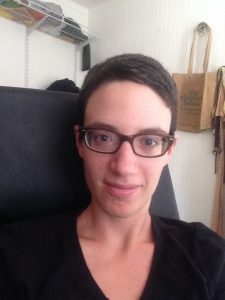 Marianne Tarcov is a visiting scholar at the University of Chicago. She is working on a book project about lyric poetry as an oblique mode of political expression in early twentieth-century Japan. Her research and teaching interests include modern Japanese poetry, film, avant-garde performance, gender, and popular culture.