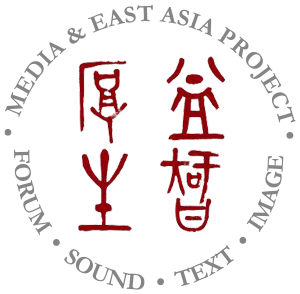 The Media and East Asia Project will explore the emerging field of East Asian Media Studies through a series of collaborative workshops. Broadly, the project will address the intellectual and methodological questions that attend to the merging of "media studies" and "area studies" as a way to mark out a new field of knowledge and inquiry. More specifically, the project considers how this dynamic plays out across different types of media and different histories of cultural production. The series of workshops will kick off with a general FORUM followed by 3 workshops loosely organized around the following topics:
MUSIC OF SOUND (May 6-7, 2016)
TEXT (March 6-7, 2017)
IMAGE (April 5-7, 2018)
Each event will involve University of Chicago faculty and graduate students who pursue work at the intersection of media and area studies, as well as leading scholars in the field.
The project is sponsored by the Center for East Asian Studies (CEAS) at the University of Chicago. CEAS is dedicated to enhancing opportunities available to scholars both in the United States and abroad, and to fostering communication and inter-disciplinary collaboration among the community of professors and students at the University of Chicago and throughout the wider East Asian Studies community.
For more details about CEAS and other related events, please visit: http://ceas.uchicago.edu/
This event is sponsored by the

University of Chicago Center for East Asian Studies with support from a Title VI National Resource Center Grant 

from the United States Department of Education.