Tomorrow's Music Today II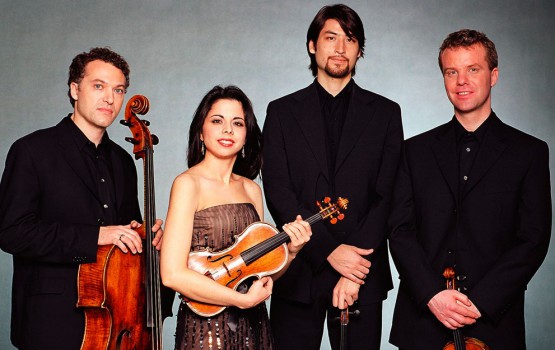 05.28.2009
Thursday, 7:30 pm
Ganz Hall at Roosevelt University
430 S. Michigan Ave.
roosevelt.edu

This event has passed.
Cliff Colnot, conductor
Pacifica Quartet
eighth blackbird
Works by Uchicago music composition students: Alex J. Berezowsky, Füsun Köksal, April Mok, Steve Winfield
Quite possibly Chicago's best-kept musical secret. Come hear music by University of Chicago's doctoral candidates in composition. In this annual pair of end-of-the year concerts, you'll encounter some of the most intriguing and accomplished young voices being heard anywhere today.
This program is a part of Contempo's 44th Season.
Featured Artist(s): Cliff Colnot, eighth blackbird, Pacifica Quartet