Tomorrow's Music Today I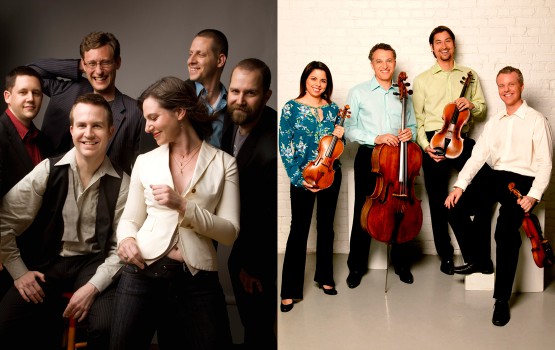 eighth blackbird & Pacifica Quartet
Pacifica Quartet
eighth blackbird
Works by UChicago music composition students: Aharoney, Allison, Brinkmann, Castillo Trigueros, and LaCroix
This is quite possibly Chicago's best-kept musical secret! Hear new music written by University of Chicago students in composition, performed by artist-in-residence and Grammy-winning new music ensembles Pacifica Quartet and eight blackbird. Encounter some of the most intriguing and accomplished young voices being heard anywhere today.
Contempo's 45th Season Brochure
This program is a part of Contempo's 45th Season.
Featured Artist(s): eighth blackbird, Pacifica Quartet