Tomorrow's Music Today I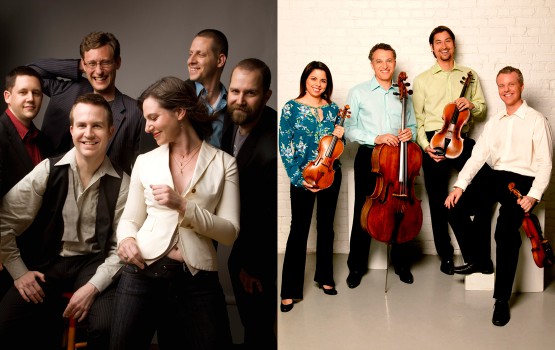 eighth blackbird & Pacifica Quartet
05.03.2005
Tuesday, 7:00 pm
Court Theater
5535 S. Ellis Ave
courttheatre.org

This event has passed.
Pacifica Quartet
eighth blackbird
Cliff Colnot, conductor
YouNa Ko: Three Images of Autumn for sextet (World Premiere)
Jean Milew: A Stone That Cries for string quartet
Benjamin Hartman: Tinder for flute, marimba and cello (Chicago Premiere)
Allison R. Ogden: Arya Tara for septet (World Premiere)
Yao Chen: Afterglow – String Quartet No. 3 (World Premiere)
This program is a part of Contempo's 40th Season.
Featured Artist(s): Cliff Colnot, eighth blackbird, Pacifica Quartet