Myth and Awakening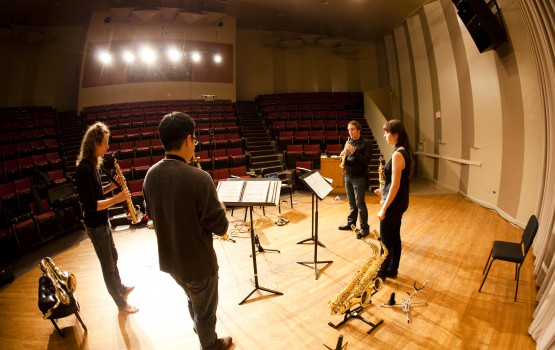 02.04.2014
Tuesday, 7:30 pm
Performance Hall, Logan Center for the Arts
915 E. 60th Street
ticketsweb.uchicago.edu

$25 general admission
$5 students with valid ID
773.702.ARTS
eighth blackbird
Anubis Quartet
Julia Bentley, mezzo-soprano
Daniel Won, clarinet
Anna Weesner: Lift High, Reckon—Fly Low, Come Close
Brett Dean: Sextet (Old Kings in Exile)
Augusta Read Thomas: Twilight Butterfly
John Orfe: Leviathan for 2 clarinets and piano
Lei Liang: Yuan for saxophone quartet
A program of Chicago "firsts." A recent work by Australian composer Brett Dean, Old Kings in Exile is a "masterly achievement" (Daily Telegraph) and co-commissioned by the Nash Ensemble, the Australia Ensemble and eighth blackbird. Performed by the pioneering Anubis Quartet, Lei Liang's work for saxophone quartet is "a 15-minute tour de force: a dense example of profound cross-culturalism." (James Keller, Chamber Music Magazine)
This program is part of Envisioning China, a festival of art and culture presented by UChicago Arts. Learn more at envisioningchina.uchicago.edu.
$25 / $5 students
Buy single tickets online / Buy single tickets or subscriptions by calling the Box Office at 773.702.ARTS
This program is a part of Contempo's 49th Season.
Featured Artist(s): Anubis Quartet, Daniel Won, eighth blackbird, Julia Bentley