Lyre of Orpheus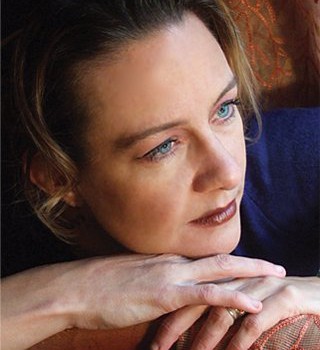 Julia Bentley
01.09.2011
Sunday, 3:00 pm
Ganz Hall, Roosevelt University
430 S. Michigan Avenue, 7th floor

Tickets: $20 general / $5 for students with valid ID, call (773) 702-8068.
Marta Ptaszynska, acting artistic director
Pacifica Quartet
eighth blackbird
Julia Bentley, mezzo-soprano
Jesse Langen, banjo
Stephen Montague: String Quartet No. 1: in memoriam Barry Anderson & Tomasz Sikorski
George Crumb: Night of the Four Moons
Ralph Shapey: Evocation III
Shulamit Ran: Lyre of Orpheus
This inspiring concert, devoted to American composers, focuses on Ralph Shapey, a radical traditionalist who founded and directed the Contemporary Chamber Players, now known as Contempo. George Crumb's hauntingly beautiful piece Night of Four Moons is performed along with Stephen Montague's unusual String Quartet No. 1, a piece dedicated to the late European composers of the Age of Avant Garde: Barry Anderson and Tomasz Sikorski. The program also feautures Lyre of Orpheus by Shulamit Ran, Contempo's current artistic director, who's also a former student of Shapey.
Contempo's 46th Season Program: Jan-Mar
This program is a part of Contempo's 46th Season.
Featured Artist(s): eighth blackbird, Jesse Langen, Julia Bentley, Pacifica Quartet