I Feel a Breath of Air from Other Planets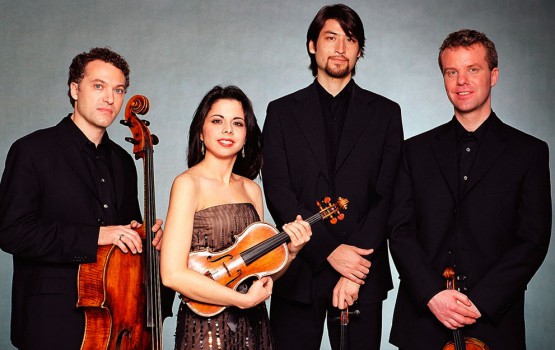 Pacifica Quartet
02.03.2007
Saturday, 7:30 pm
Chicago Cultural Center
Vlaudia Cassidy Theater
explorechicago.org

This event has passed.
Pacifica Quartet and friends
Mary Nessigner, soprano
Lisa Kaplan, piano
Arnold Schoenberg: String Quartet No. 2 with soprano
Franghiz Ali-Zadeh: Oasis for string quartet and tape (Chicago premiere)
Josef Bardanashvili: Metamorphoses for viola and piano (Chicago premiere)
Kotoka Suzuki: Minyo (Chicago premiere)
This program is a part of Contempo's 42nd Season.
Featured Artist(s): Lisa Kaplan, Mary Nessigner, Pacifica Quartet