Contempo-Jazz Double Bill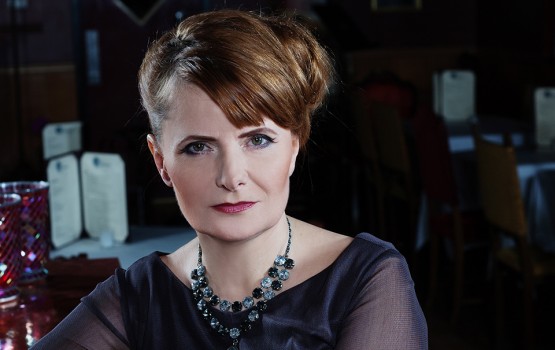 04.16.2016
Saturday, 7:30 pm
Performance Hall, Reva and David Logan Center for the Arts
915 E. 60th Street, Chicago, IL 60637

$25 / $5 students
Set I: Mondrian and More
Jaroslaw Kapuscinski: Mondrian Variations; Oli's Dream; Juicy
Marek Choloniewski: Waves
From leading studios in California and Kraków, Jaroslaw Kapuscinski and Marek Choloniewski present the latest in multimedia content during performance. This up-to-the-minute trend in music intertwines works for piano and interactive audio-visual projection.
Set II: Chopin Can Swing
Grazyna Auguscik, jazz vocalist
Jarek Bester, accordion
Matt Ulery, bass
Maniacal 4 Trombone Quartet
Bringing a stunning voice and "no boundaries" style to the Chicago jazz scene, vocalist Grazyna Auguscik, virtuoso accordionist Jarek Bester, and their talented collaborators will perform an exhilarating set reflecting European roots and universal appeal. Of Auguscik the Chicago Tribune says, "This must-see performer is one of the best voices to be heard today."

The Contempo-Jazz Double Bill is supported by the Consulate General of the Republic of Poland in Chicago.

Contempo is grateful to artist Julie Rafalski, who provides the artwork featured on the Contempo brochure and program book covers this season. 
Julie Rafalski was born in 1981 in Greenwich, Connecticut and grew up between the US and Poland. She obtained a BFA in graphic design at the School of the Art Institute of Chicago and an MFA from the Slade School of Art in London. She currently lives and works in London.
Rafalski has participated in numerous group shows including the The Royal Academy Summer Show (2011) and the Liverpool Biennale (2006). Her solo exhibitions include Projections at the Studio Wooden Gallery in Chicago (2014) and Collages at Skwer, Warsaw (2014).

This program is a part of Contempo's 51st Season.
Featured Artist(s): eighth blackbird, Grazyna Auguscik, Jarek Bester, Julie Rafalsk, Maniacal 4 Trombone Quartet, Matt Ulery, Pacifica Quartet