CONTEMPO DOUBLE BILL: 10th Anniversary with Patricia Barber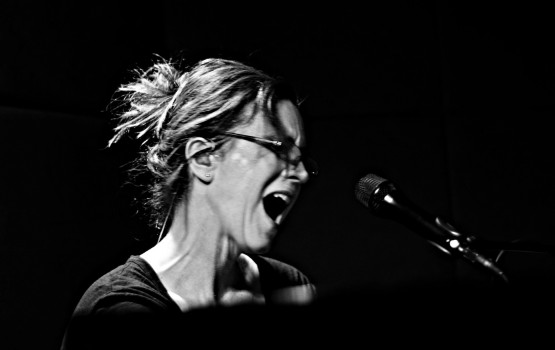 Patricia Barber
04.26.2014
Saturday, 7:30 pm
Performance Hall, Logan Center for the Arts
915 E. 60th Street
ticketsweb.uchicago.edu

Pacifica Quartet, Don Michael Randel Ensemble-in-Residence
Lisa Kaplan, piano
Nicholas Photinos, cello
Nicholas Reed, percussion
Patricia Barber, piano and vocals
Ari Hoenig, drums
Gilad Hekselman, guitar
Patrick Mulcahy, bass
Franghiz Ali-Zadeh: Habil-Sayagy for cello and prepared piano
Elena Firsova: String Quartet No. 11, "Purgatorium"
Marta Ptaszynska: Space Model for solo percussion
Jazz set with Patricia Barber and the Ari Hoenig Trio
The 10th anniversary celebration of the Contempo Double Bill puts the work of top creative women in music from around the world front and center stage. The intrepid jazz artist Patricia Barber leads her quartet in the second half.
"Cross Diane Krall with Susan Sontag and you get Patricia Barber, whose throaty, come-hither vocals and coolly incisive piano are displayed to devastating effect." (Time)
$25 / $5 students
Buy single tickets online / Buy single tickets or subscriptions by calling the Box Office at 773.702.ARTS
Gallery photos by Elliot Mandel.
This program is a part of Contempo's 49th Season.
Featured Artist(s): Lisa Kaplan, Nicholas Photinos, Pacifica Quartet, Patricia Barber