Rebekah Boyer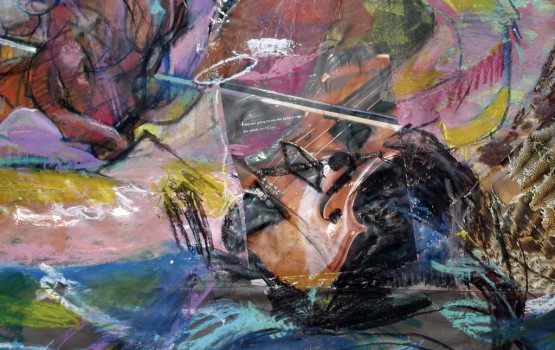 RB mixed media violin detail
Rebakah Boyer, exclusive artist for Contempo, is a Brooklyn fine artist, currently living in rural northeastern Pennsylvania. Her work has been called "vivid, vital, expressive, and just plain gorgeous" by Critical Inquiry executive editor and art critic W. J. T. Mitchell and "exciting and powerful" by Owen Phillips of The New Yorker. A prolific painter, Boyer works with deep concentration and blazing energy. Her paintings combine realism with abstract elements and various cultural icons, marked by brilliant color
and form and a jagged, primitive emotionalism, all of which are served by her highly fluent figurative technique.
Boyer received formal training at the Philadelphia College of Art (1970-1973), the Pennsylvania Academy for Fine Arts (BFA 1975), and the School of the Art Institute of Chicago (MFA 1985).