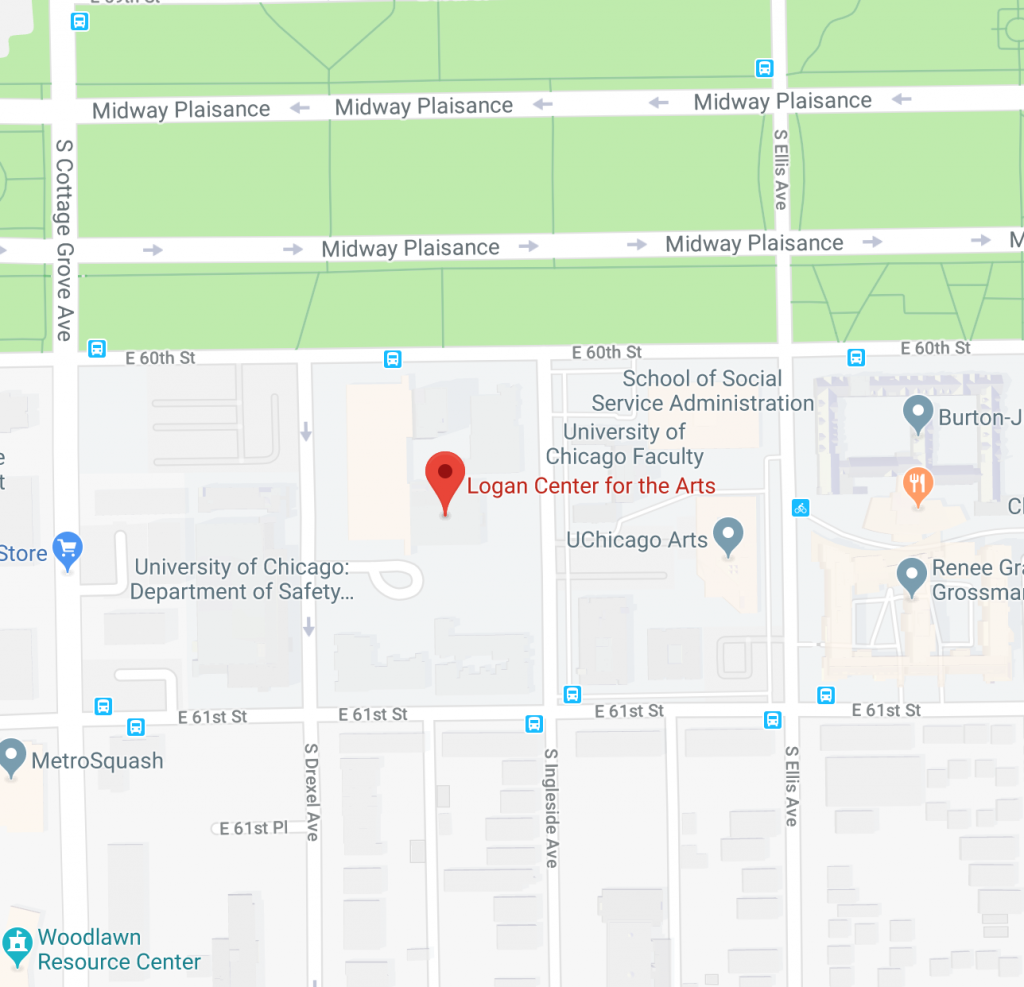 For parking information, click here.
Thursday, Feb 21st 2019
Logan Center
Screening Room 201
915 E. 60th St
18:00   Opening Reception
19:00   Screening of Dream of the Bridal Chamber 春闺梦 with an introduction by GUO Baochang and a Q&A panel discussion with GUO Baochang, HOU Yong, Judith ZEITLIN, João Pedro CACHOPO, David LEVIN, and Martha FELDMAN. Translations by Naixi FENG and Pao-chen TANG.
Friday, Feb 22nd 2019
Logan Center
Penthouse 901
915 E. 60th St
10:00   Introductory Remarks by Judith Zeitlin
10:10   Panel 1: THE MAKING OF DREAM OF THE BRIDAL CHAMBER AND BEYOND (in Chinese)
CHAIR: LI Tuo
PRESENTERS: GUO Baochang, HOU Yong, TAO Qingmei
13:00   Lunch Break
14:30   Panel 2: TRANSMEDIAL APPROACHES (in English)
CHAIR: Lydia LIU
PRESENTERS: Ling Hon LAM, Yuqian YAN, Panpan YANG
Logan Center
Screening Room 201
915 E. 60th St
19:00   Screening of Stormy Night 风雨之夜 with live piano accompaniment; introduction and Q&A with SHI Chuan and Weihong BAO
Saturday, Feb 23rd 2019
Logan Center
Penthouse 901
915 E. 60th St
10:00   Panel 3: FRAMES AND SCREENS (in English)
CHAIR: Paola IOVENE
PRESENTERS: Anne REBULL, Judith ZEITLIN, Ling ZHANG
12:30   Break
13:30   Panel 4: DREAM AND FAMILY (in Chinese)
Part I: From Dream of the Red Chamber to Dream of the Bridal Chamber 
CHAIR: WU Hung
PRESENTERS: SHANG Wei, MENG Yue
14:30   Break
14:45   Continue Panel 4
Part 2: The Grand Family
CHAIR: WU Hung
PRESENTERS: LI Tuo, FU Jin
16:15   Break
16:30   Wrap-up Discussion (in English and Chinese) led by WU Hung, Paola IOVENE, Weihong BAO