2012 has come and gone and with nary an apocalypse in sight, we have the opportunity instead to extend a warm welcome to a new incoming cohort to the department — the department lounge has never seemed as full (and in need of better ventilation). Here's a quick rundown of this year's new cast of characters: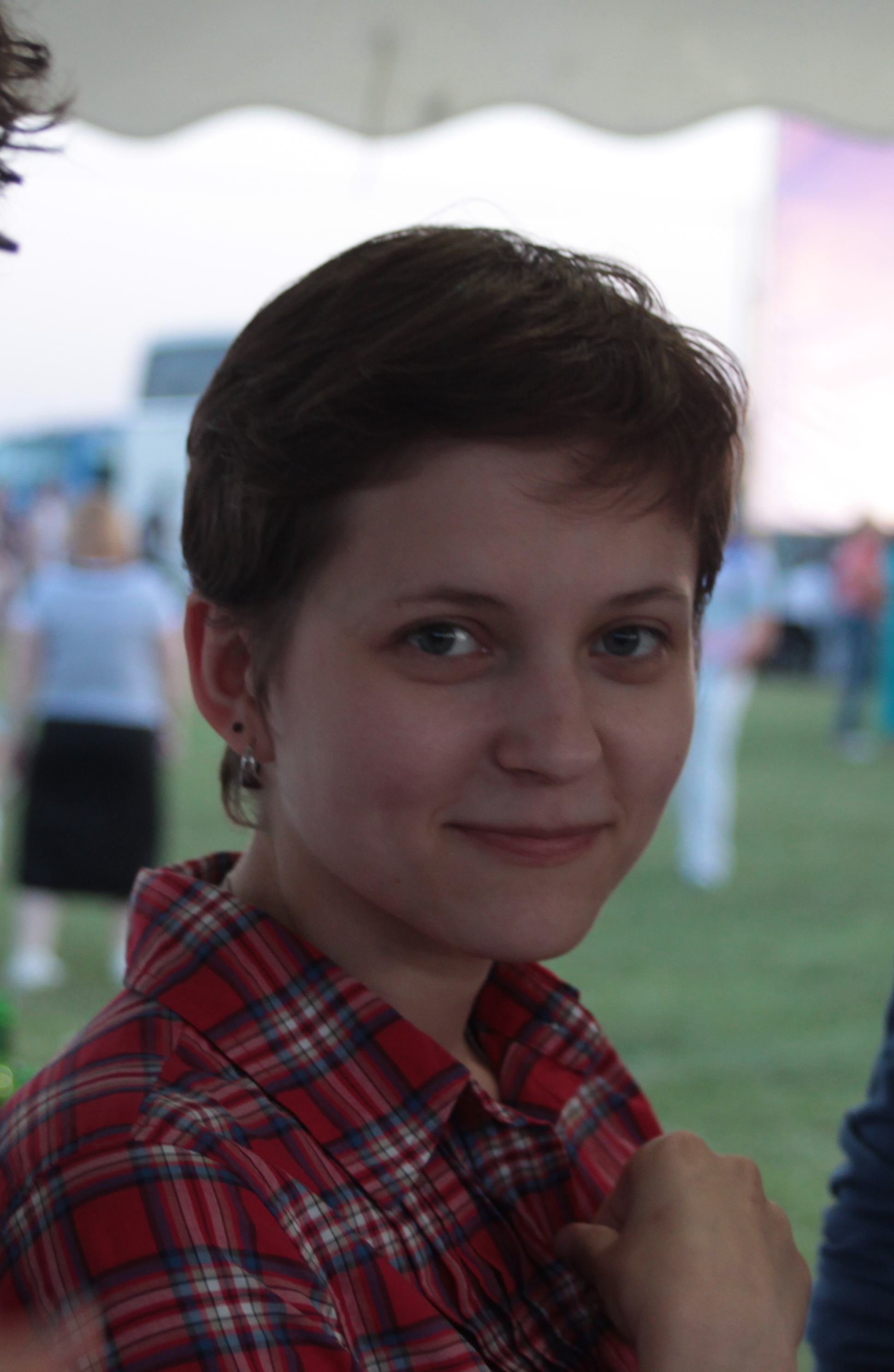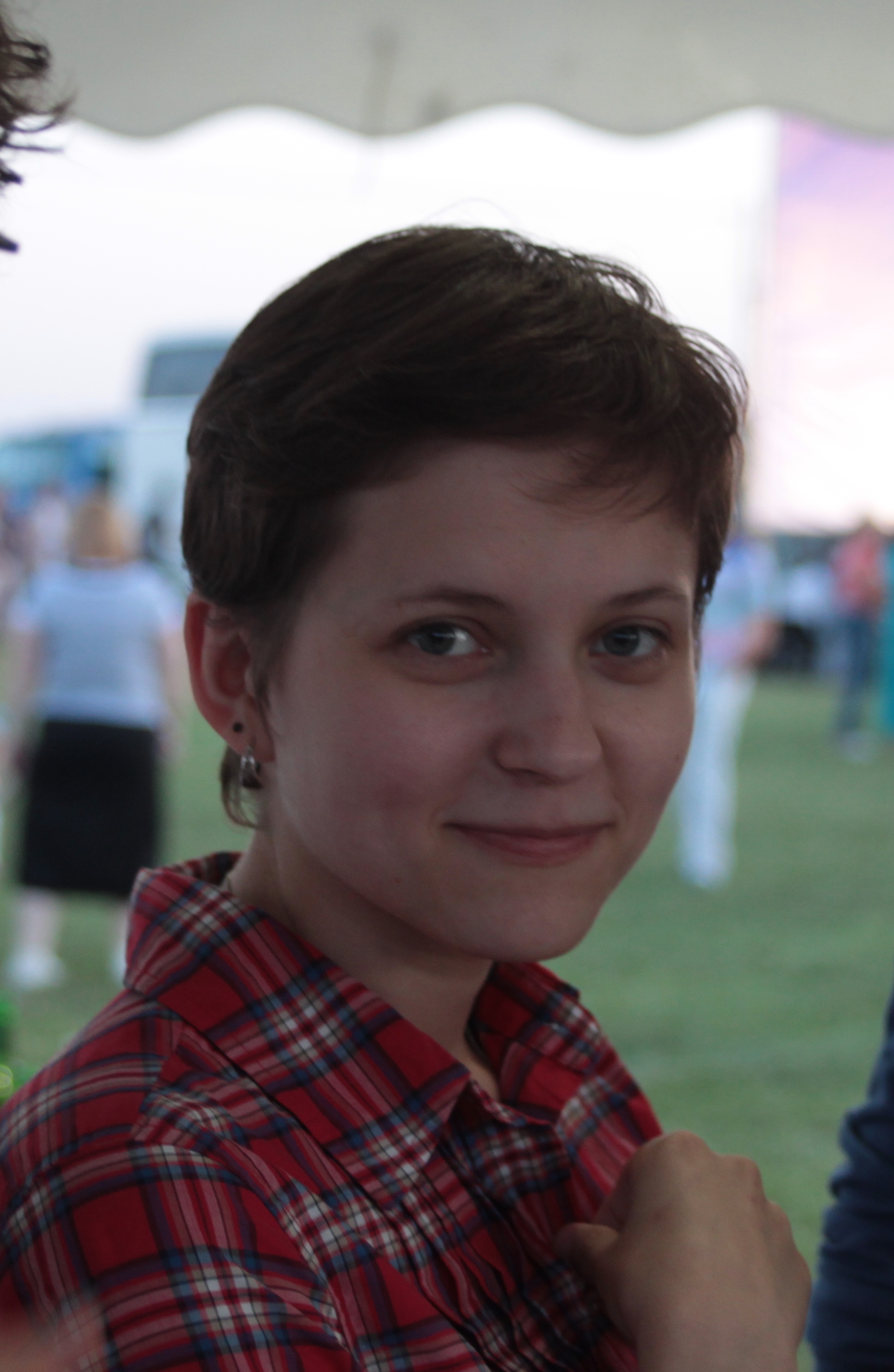 Ksenia Ershova received her undergraduate degree in the Russian State University for the Humanities (Moscow, Russia). She has done fieldwork in the Caucasus, working on different types of clause combining in Circassian languages (Northwest Caucasian) and Dargwa (Northeast Caucasian). Her main interests include morphosyntax, syntax and the syntax-semantics interface, especially in polysynthetic languages.
Josh Falk graduated from Stanford University in 2012, where he worked on English prose rhythm, Finnish metrics, and English half-rhyme. He spent the past year at the University of Maryland, studying unsupervised learning of phonetics and phonology, as well as Bayesian modeling of speech perception. His primary interests at the moment are computational phonology, sign language phonology, and poetic metrics.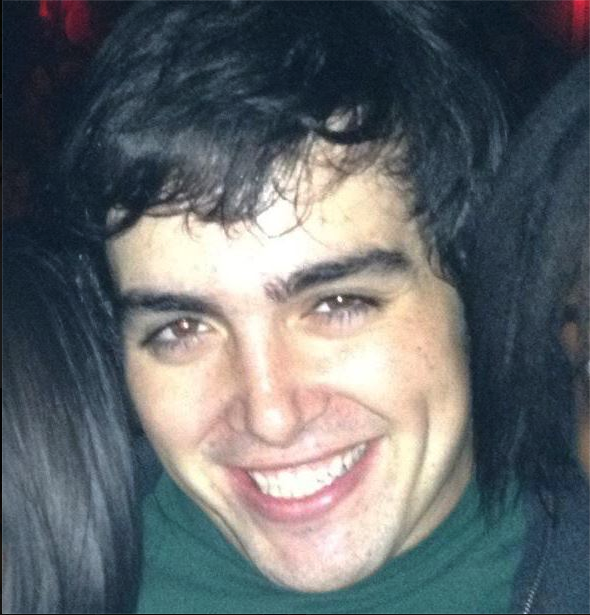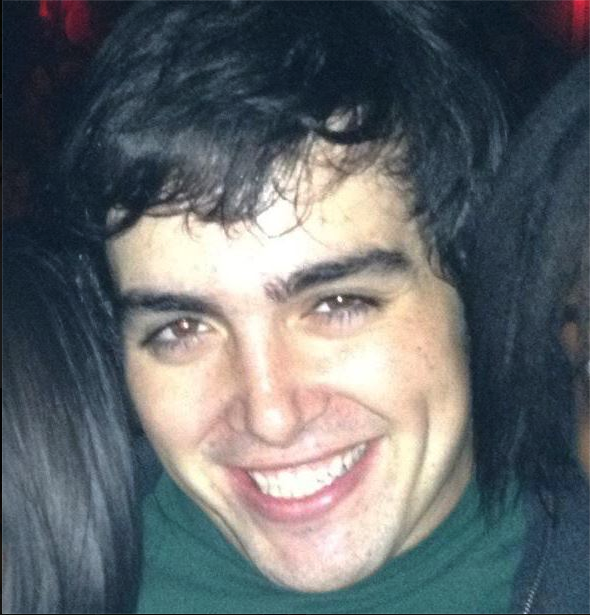 Jeff Geiger graduated from Northwestern University in 2012 with a BA in linguistics and geography. His interests, for now, lie in the domain of semantics, pragmatics, and their interface, but he's excited to learn more about different subfields and expand his linguistic repertoire. He hopes to viciously attack linguistic problems using a variety of methodologies, experimental and otherwise. He is from the Chicago area and is excited that he gets to stay here for longer than he had anticipated. Outside of school, he enjoys playing bass trombone, reading, following college football, not breathing during Northwestern games, watching hockey, reading maps, making maps, and browsing Wikipedia.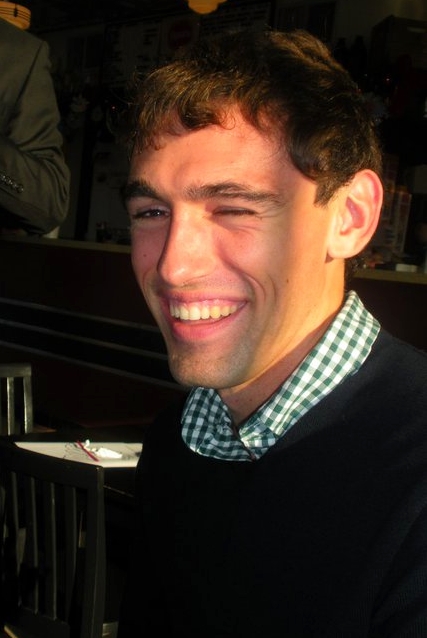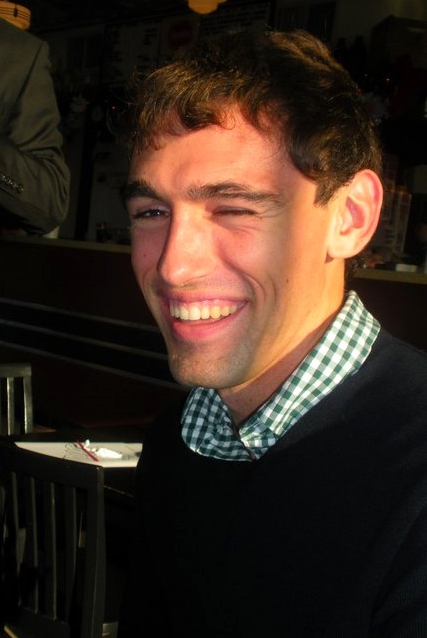 Zach Hebert is interested in phonological interfaces, particularly prosodic morphology, and research areas that focus on language as a contextualized phenomenon, such globalization and linguistic-cultural vitality and change, especially the francophone world. He comes to Chicago from Tulane University, in New Orleans, where he studied linguistics, French, and international development.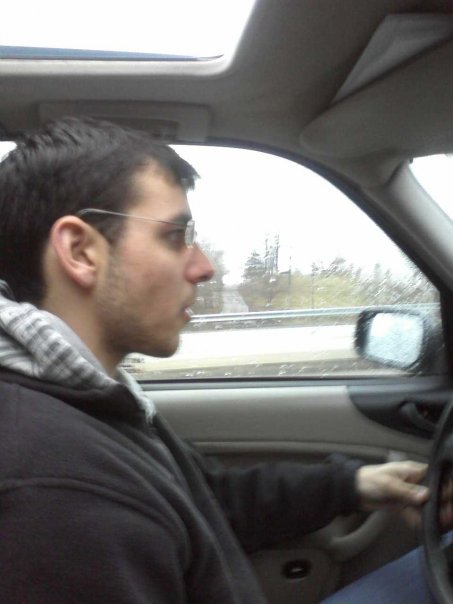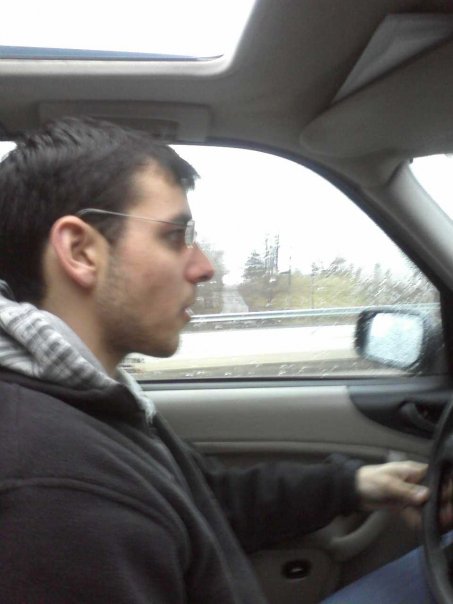 Robert Lewis is a recent M.A. graduate from the University of Kansas, where his research focused on complementizer agreement in the Najdi dialect of Arabic. Apart from complementizer agreement, he is also interested in morphosyntactic properties of Algonquian languages, particularly with respect to the Potawatomi language. He recently has added to his research interests a curiosity for discourse analysis of oral stories and legal interpretation.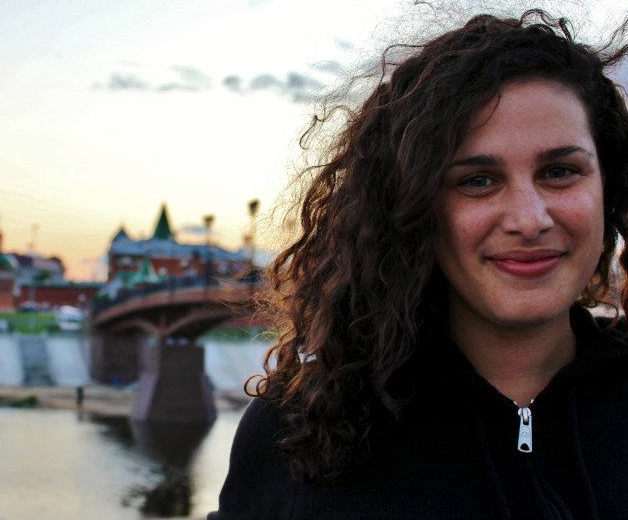 Stephanie Locke is coming from the University of Hawai'i at Mānoa where she received her MA in Linguistics. She is interested in issues related to language documentation and revitalization, including topics such as fieldwork, language contact, sociolinguistics, language acquisition, and public policy – to name a few. Needless to say, she is very excited about the interdisciplinary nature of UChicago. Stephanie's other lofty goals include eating lots of Chicago-syle hot dogs, checking out the local comedy scene, and catching a Blackhawks game.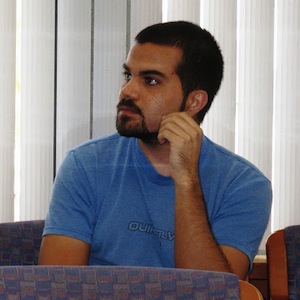 Patrick Munoz got his B.A. in Linguistics and Philosophy at the University of California San Diego. His interests, which he's always looking to expand, include semantic and pragmatic issues such as indexicality, relevance conditions, implicature, and too many others to name, as well as how those issue bear on the philosophy of language.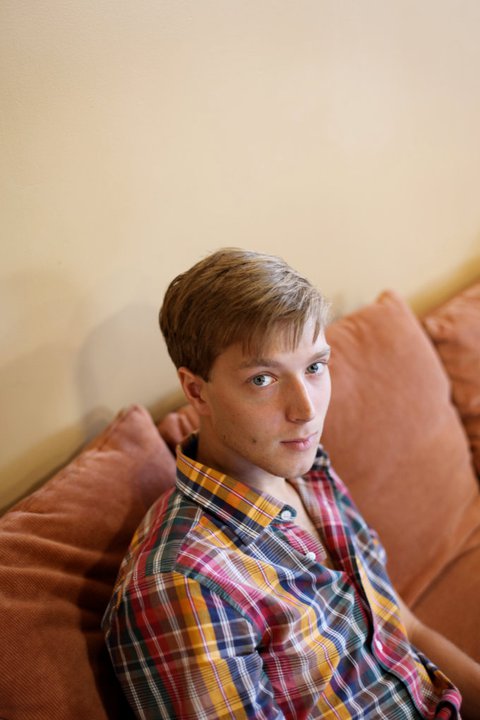 Jacob Phillips graduated from Swarthmore College with a B.A. in Linguistics. He is interested primarily inphonology and is dedicated to fieldwork and working with under-documented languages. In the past, he worked with Munda languages in eastern India, but he interested in shifting his focus to North African to work with Berber and Semitic languages. In addition to linguistics, Jacob is a competitive distance runner, specializing in the 5,000 and 10,000 meters.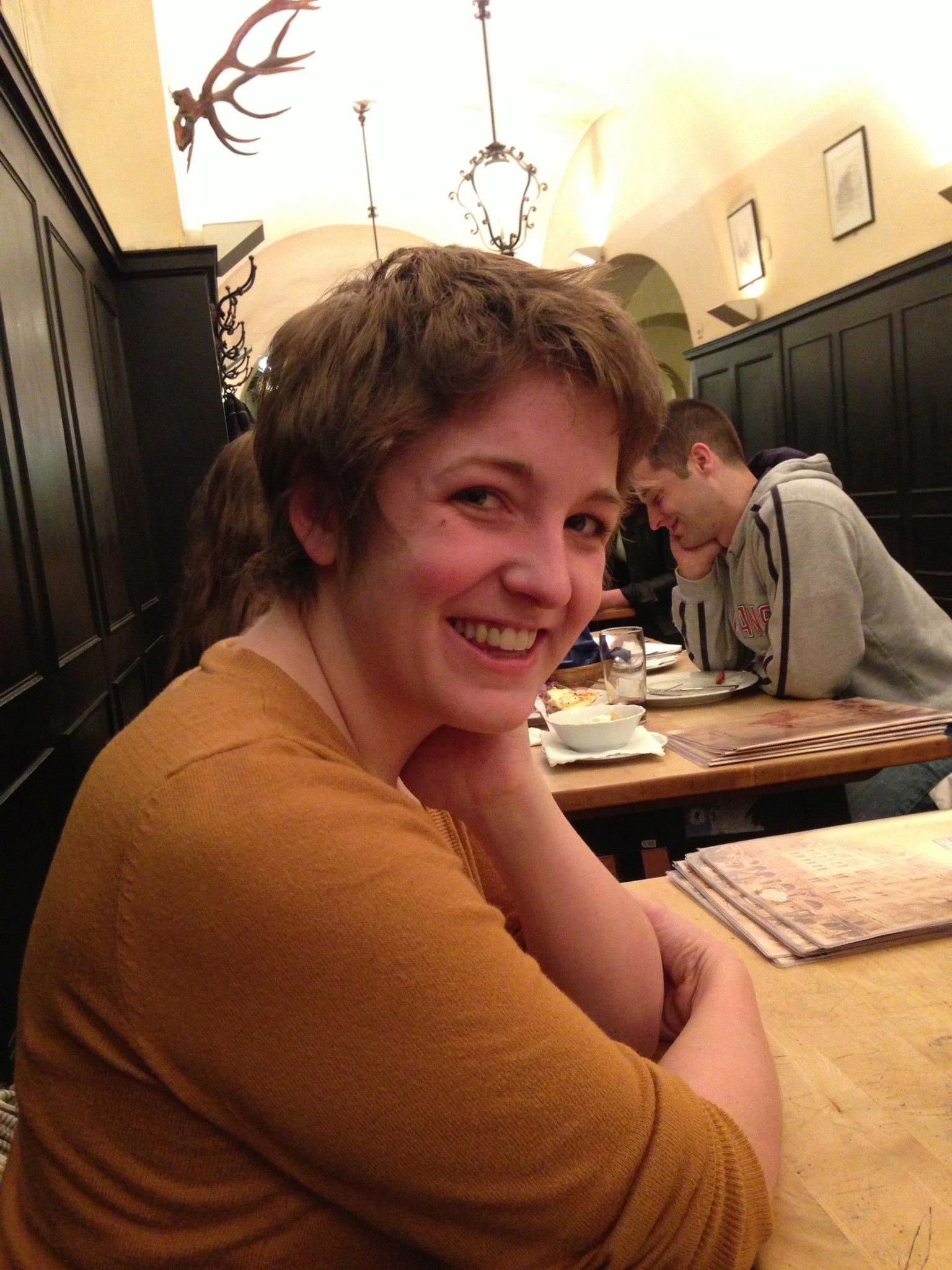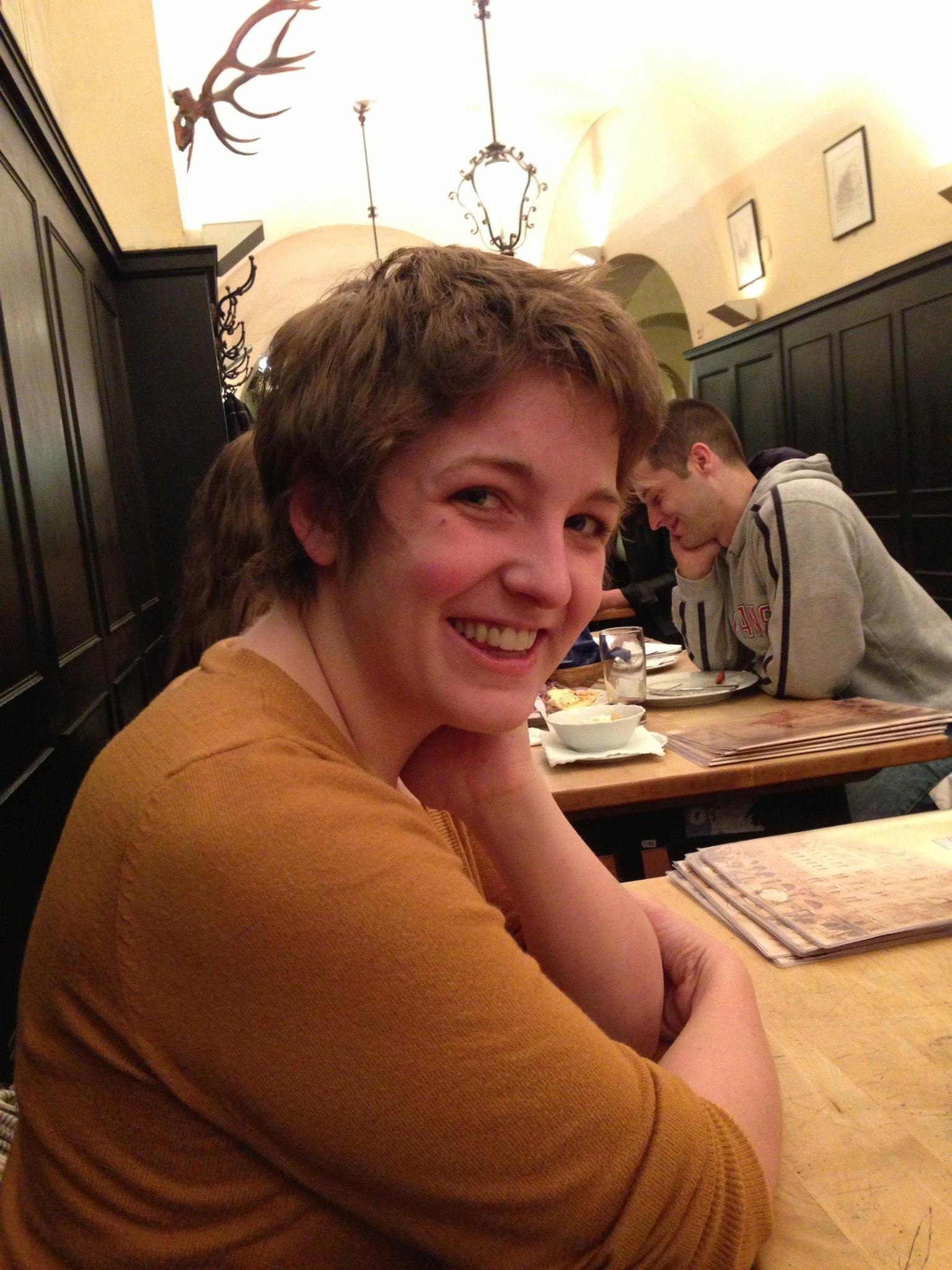 Betsy Pillion is a recent graduate of the Ohio State University, where she studied linguistics and Arabic. She is interested in phonological theory, and completed her undergraduate thesis on verbal tone behavior in Mushunguli, a Bantu language spoken in southern Somalia. She has studied abroad in Jordan, and hopes to do fieldwork in the Middle East and North Africa. She's looking forward to getting involved in the UChicago phonology lab. Outside of academics, Betsy enjoys biking, drawing, eating strange foods, and watching foreign language movies.