A guest post by Jeff McMahon, MAPH Writing Advisor (MAPH ' 02)
S.W. (Steven) Flores (MAPH '10) has a story in the current issue of Contrary that satirizes creative writing workshops at their less than optimum. Flores is a second-year MFA student at the University of Wisconsin-Madison.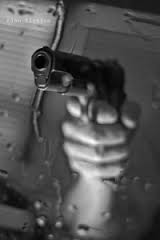 His story is in no way reflective of the UW-Madison MFA, he says, which he "loves to death!", or of workshops at Chicago, but the story may be influenced by some other workshops he's experienced.
"And, really, it's just fiction."
Oh, but is fiction ever just fiction? Continue reading →