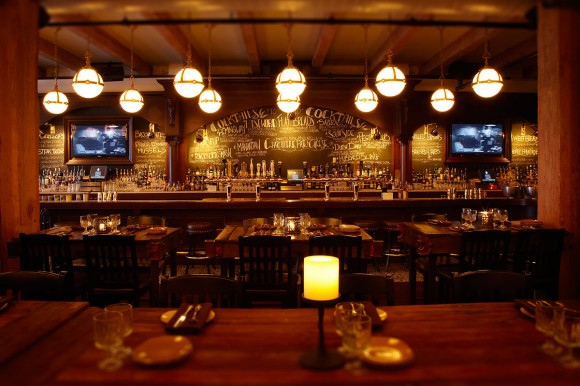 The MLA Convention begins tomorrow in Downtown Chicago.  This means that many of you will be in town interviewing for jobs, schmoozing, going to panels, losing your hotel keycards, etc. In light of this happy situation, we have organized a get-together at the Hubbard Inn on Saturday from 4-6ish pm! Come have a drink on MAPH, see some old friends, and take a break from your conference-related woes! MAPHers in Chicago but who are not attending the conference should come along as well!
Preceptor Kerri Hunt has suggested a couple of links to help you for the conference:
For those of you coming back to the city after an absence, we've compiled some convention-convenient food and drink recommendations to make sure you don't get too hungry or thirsty when you're not hanging out with us or consuming knowledge:
Hope to see you all on Saturday!  Local alumni, please feel free to leave other downtown/Loop food and drink suggestions in the comments!