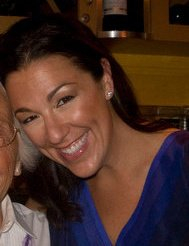 Jennifer Harris (MA '02) is a Development and Communications Consultant. During her MAPH year, Jennifer focused on gender studies. Jennifer graciously took the time to answer my questions about how MAPH life and study intersect with work in development and fundraising, giving a unique perspective on how the humanities permeate what often seems more like a "corporate" world. Check out the interview below!
What was your favorite thing about your MAPH year?
After (wow) eleven years, I can't quite narrow my MAPH experience down to one "favorite thing." I enjoyed SO many things. Among them: meeting intellectual comrades turned friends for life, learning from some of the most esteemed thinkers and academics, and, experiencing the academic freedom to think and study across boundaries. Oh, and courage – I learned to be courageous in MAPH. To dive in.
What are you currently doing (work, writing, etc)?
I call myself a "Fundraiser. Thinker. Writer."
Put simply, I work with nonprofits in a consultative capacity to bolster fundraising and communication strategies. In some instances, I will say, I am a "development consultant," in others, a "freelance writer."  At times, I just say, "I work in fundraising."
I draw from the skills acquired teaching writing, working in the humanities, and fundraising in academia to better position organizations for success (whether to increase visibility or organizational storytelling capacity, and/or to attract private support).
How has MAPH impacted your career choices?  What has your career trajectory been like since graduating and how did your experience in MAPH affect this?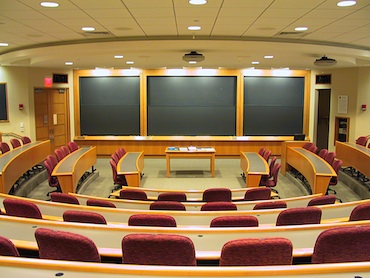 My first job as a new graduate was at the Chicago Humanities Festival – an organization that in many ways aligned with my work during MAPH. In fact, that year, the Festival theme was "Brains & Beauty." Talk about alignment – Gender Studies/Brains & Beauty! At that point in time however, a cubicle didn't quite feel right to me. So, I left the desk and returned to the classroom (my sanctuary) –to Roosevelt University and East West University – both in Chicago. Teaching writing, poetry and liberal studies helped to solidify my early commitment to thinking and learning, and ignited a new charge to serve as a bridge between the ivory tower and the world outside.
After working on the front lines for a few years, I soon felt a pull back to academia – a pull to understand academia behind the scenes. And fortuitously, my first job—as senior writer in a development office—helped prime the pump for an 8-year stint in external relations, the unit literally responsible for building bridges between academia and the community.
As I moved my way through the "development pyramid" I realized how much so MAPH prepared me for development work. Participating in meaningful dialogue has the potential to change the way I think, we think, the world thinks.  This is the basic tenant we "fundraisers" use to build cases for support. "Thinking Big," we often say. Telling stories that inspire giving in a way that can transform individuals and communities.
MAPH equipped me to engage in these types of conversations. To think big. To build cases. To connect the dots. Humanistic thinking, for me, has been the cornerstone of my style of "development work."
Do you ever see overlap between the writing and research you did in MAPH and your work in development?
I do! I spent a good portion of my time in MAPH studying writing (on the one hand) and gender studies and popular culture (on the other hand). Today, I write a whole lot on the job (cases and proposals).
When you work with donors and prospective donors it is essential that you understand how they tick, that you dig into their familial histories, that you get at how they measure social value, what motivates them, where their passion lies. These things (among many others) are keys to broaching the vulnerable subject of "giving." Taking interpretive theory and feminist theory courses during MAPH, helped me contextualize these kinds of conversations and understand the evolution of human behavior. Our needs and desires. Our social constructions and truths. Our roles and altruistic selves.
Lastly, as a female business owner with a background in gender studies, I believe MAPH helped me better understand my own ideological condition as a woman in society. How I work, why I work, and, the way I work.
How have you integrated your academic and creative interests into your career?  How would you suggest that current students think about this for their future?
I would advise current students to embrace fluidity. To eliminate the pressure to have it all – deep intellectualism, creativity, and a lucrative career— at once. To trust that integration will come into fruition. Believe me, I wouldn't have said that ten years ago. But things change when you move from theory to practice, from classrooms to offices.
One of my MAPH professors once said something to the effect of, "You have to renegotiate meaning on a daily basis."
For me, meaning on the job became the pursuit of work in "thinking organizations," that attracted "thinking types," for organizations that owned "thinking" missions. I shall confess that the last twelve years have undeniably been a LONG negotiation process. And, that the meaning was NOT always clear.
When things get rote, I know it's time to push. To grow. To challenge myself further.  To seek wider. To get creative.
I would also tell current students to pay greater attention to the "why." To what it feels like to do the work instead of the how. Creativity and intellectualism evolve after MAPH. It's inevitable. I say surrender to it. Cherish it. And if all else fails: start a writing group. Or a blog.  (Ahem, both of which I did!)
You mention in your bio that you espouse "a personal and professional ethos that embraces the power of stories, that stories can serve personal growth and healing, develop organizations and businesses, and preserve communities and histories." Can you talk about how you integrate storytelling into your work in development and fundraising?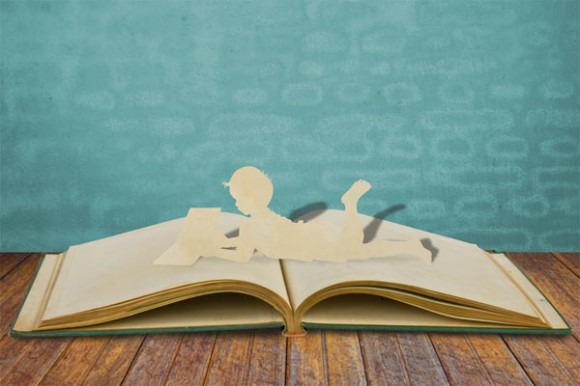 I read a lot about left and right brain thinking – to quote Roger Schank (Cognitive Scientist), "Humans are not ideally set up to understand logic; they are ideally set up to understand stories."
I have experienced, witnessed, and utilized the power of story on the job. I have called upon humanistic linkages to the ocean to describe and fundraise for drugs from sea. I have designed hospital landscapes with words to inspire investments in capital. And I have painted health care futures using engineering and medicine (also a future where microchips in the brain will intercept tremors among Parkinson's patients or diabetics will own GPS style glucose monitors). I have had to use creativity to write and talk about initiatives that have promise – like stem cell research – but do not have tangible outcomes. I have had to walk a tight-rope between "hype and hope" as one of the faculty members I served as a fundraiser once said. And I have done so by using words to describe potential, and real stories, e.g. mice with broken spines learning to walk again, to explore ideas and encourage private investment.  It is definitely a skill that I have been honing since college, through MAPH, and on the job. And it brings me joy.
I feel like a conduit really, between those with a healing story and those who desire an opportunity to give to heal. Both are philanthropic in my mind.
What do you find to be the most rewarding thing about working in development?
I truly feel like a connector. A storyteller and strategist. I work to prop organizations and people up. And I facilitate wholehearted experiences that enable people to feel the power that comes from giving – whether it's voice, time, or money.  The feeling really is transcendental. A $100 million dollar gift or five gifts of $25 dollars. The story of a couple living with cancer or a teenager who has chosen to live a drug free life. Development is the fusion of story, connection, and impact.
What advice would you give to current MAPH students trying to start a career in fundraising and development?
Find your personal ethos. Have an ethical antenna. Life-changing work isn't devoid of corruption. Stay above the fray.  Cling to the heart and soul of your organization. Remain cause-oriented. Do not lose sight of the mission. And importantly, breathe. Facilitating giving is both energizing and enervating. Remember to soul-nurture. Be an example. Give.
Are you working on any particular writing projects right now?
I work on several writing projects for clients and always need writers to join the team (email me if interested harris.jennifer33@gmail.com!). I am particularly proud though of a new blog project called BeCause Said The Lion, inspired by the Socratic method of asking questions that leads to a deeper awareness. It is our hope that this Blog emerges as a central point for inquiry and storytelling; a common place for people to think critically and illuminate ideas around philanthropy and everyday giving. Our hope is that by hearing the stories of others doing the work, asking readers to share "Just BeCause" moments, and featuring organizations in local communities, the discourse will ignite participation, passion, and purpose.
You can follow us on twitter @BecauseLion.