Alumni Weekend 2013 is approaching! June 6-9, 2013, the University of Chicago will be holding a series of panels, lectures, and social events geared toward alumni. There are a plethora of events being put on by each division so there will be PLENTY to see and do, but we wanted to draw your attention specifically to the event where MAPHers will be making a big showing.
UnCommon Core | The Humanities Beyond the Academy: A Colloquium on Colloquium. 
Saturday, June 8th
4:00-5:00pm
Harper Memorial Rm. 130
116 E. 59th St.
Our main event! Deputy Director Hilary Strang will be moderating a panel on Colloquium, MAPH's interdisciplinary online journal. Colloquium's editing staff and contributors to the latest issue will be in attendance, and the event will include readings from the latest issue by MAPH students, alumni and friends.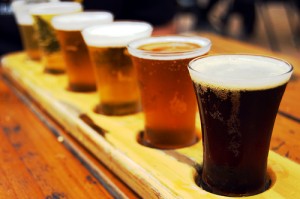 Alumni Beer Garden
Saturday, June 8th
2:00-7:00pm
Harper Quad
116 E. 59th St.
What would MAPH be without free food and beer? MAPHers will be making a showing here throughout the duration of the afternoon. Come by and socialize before and after the Colloquium panel.
The deadline to register is next Friday, May 31st—but space is already filling up, so the sooner you can register, the better! When you register, make sure you specifically check the box for the Colloquium event and the Beer Garden to reserve your space!