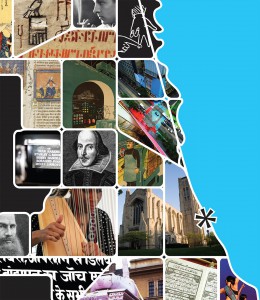 Mark your calendars! Saturday, October 20th is the 34th annual Humanities Day at the University of Chicago. If you aren't familiar with Humanities Day, it is an epic day of lectures from some of the heavyweights in the university's Humanities Division. If you happen to be in town, please consider attending! Friends and family are welcome!
MAPH-affiliated faculty are making a great showing this year. The following talks may be of particular interest to past, present and future MAPHers:
There is also a MAPH reception directly after David's lecture in the Logan Center, which is a beautiful, brand new building on the south side of campus. The reception will be next door to David's lecture, in Room 801.
So if you're looking for a great way to reconnect with your MAPH experience, please join us next Saturday, October 20th, for Humanities Day. Hurry up and register so we can save you a seat!