We're just about five weeks away from the MAPH Reunion.  To help you all get a sense of the great panels that we're having during the afternoon, we'll be posting bios of the MAPH alums who will be speaking in the afternoon.  Today, it's two alums on our Writers Panel.  Remember that festivities kick off with the Director, Preceptor, and Staff Lunch–open to all alumni–at 11:30, and will continue with the "Alumni in Unexpected Places" and then "MAPH Alumni Writers" panel in the afternoon.  In the evening, we'll be headed to English Pub and Restaurant for a party hosted by the Alumni Relations and Development office.

Early registration has been extended!  You can still sign up for all the events for only $10.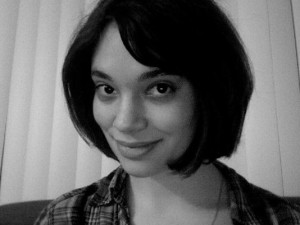 Hilary Vaughn Dobel (MAPH 09) is a native of Seattle, Washington. She holds a BA from Princeton University, an MA in Humanities from University of Chicago, and is currently an MFA candidate in poetry and translation from Columbia University. She lives in New York City, where she runs the Writer-Translator reading series and works as an editorial intern at Parnassus: Poetry in Review. Her work has appeared or is forthcoming in Contrary, The Spoon River Poetry Review, and Lana Turner. Although she spends most of her time on the coasts these days, she's thrilled to be back in Hyde Park to talk poems.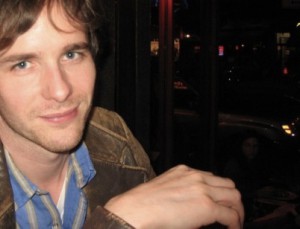 Michael Washburn (MAPH '02) is a Kentucky-born, New York-based writer. In the nearly ten years since his MAPH days, Michael has worked in the public humanities, curating programs designed to facilitate public discourse on politics, history, music, and literature. He most recently served as assistant director of the Center for the Humanities at the Graduate Center, City University of New York. Prior to joining CUNY he was the assistant director of The University of Chicago's Cultural Policy Center, and before that he was charged with faxing copies and making copies of faxes at the Illinois Humanities Council. He recently gave up all of the wealth, influence, and prestige offered by his humanities career for the greater glory of the freelance life.  Michael writes for The New York Times Book Review, The NYT Travel Section, The Washington Post, NPR, Bookforum, The Los Angeles Review of Books, The Guardian, and numerous other publications. He is a frequent contributor to The Boston Globe. Michael is currently a research associate with the Center for Place, Culture, and Politics at the Graduate Center, CUNY, and this fall he will begin teaching on book culture and the future of criticism at NYU. Michael was recently named the 2011-2012 Nonfiction Fellow at the CUNY Writers' Institute. He's currently procrastinating – heroically, though, very heroically – on his first book.