Mummy Visualization Project in Sweden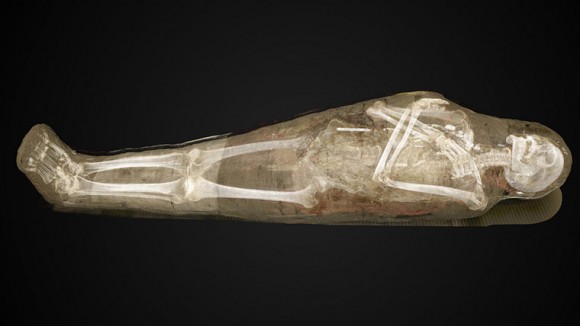 Mummies are being imaged with CT scanners and 3D scanning technology to capture the interior as well as the exterior surfaces, colors, and textures of the mummy as well as the cartonnage and sarcophagus. Eventually these images will result in an interactive exhibition. The Guardian describes the project as such:
The Museum of Mediterranean and Near Eastern Antiquities (Medelhavsmuseet) in Stockholm, FARO and Autodesk have teamed up in a mummy visualisation project. The collection will be digitised using the latest 3D reality capture techniques and made available to museum visitors through an interactive exhibition experience.
Via The Guardian.
Categories: Ancient, Innovative Technology, Museums, News