Italian Renaissance Learning Resources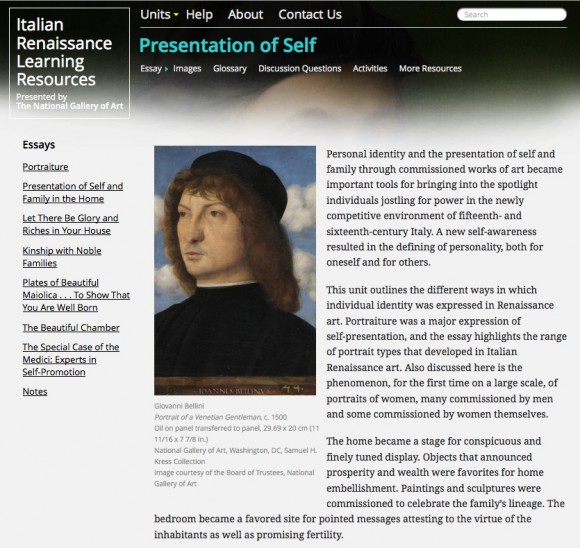 Oxford University Press's Grove Art Online and the National Gallery of Art, Washington DC, have created a new web module called Italian Renaissance Learning Resources with the support of the Samuel H. Kress Foundation. The module features eight units that provide thematic access to the art of the Italian Renaissance: Virgin and Child, Picturing Family and Friends, The Making of an Artist, a New World of Learning, Presentation of Self, Time and Narrative, Recovering the Golden Age, and Artists and Patrons. The eight units are can be cross-searched, and essays are presented for each theme. The website features more than 340 images as well as a host of other educational resources, including selections from primary source texts (transcribed but not digitally reproduced), a glossary, as well as discussion questions and activities for classroom use.
For more information, visit the Italian Renaissance Learning Resources.
Categories: Images on the Web, Renaissance - Baroque