Map of Overpass Art in Chicago
Just in time for this great weather, Curbed Chicago and the Chicago Public Art Group have created a Google Map identifying great examples of public art underneath Chicago's overpasses. The map includes several murals that are in Hyde Park, so happy exploring!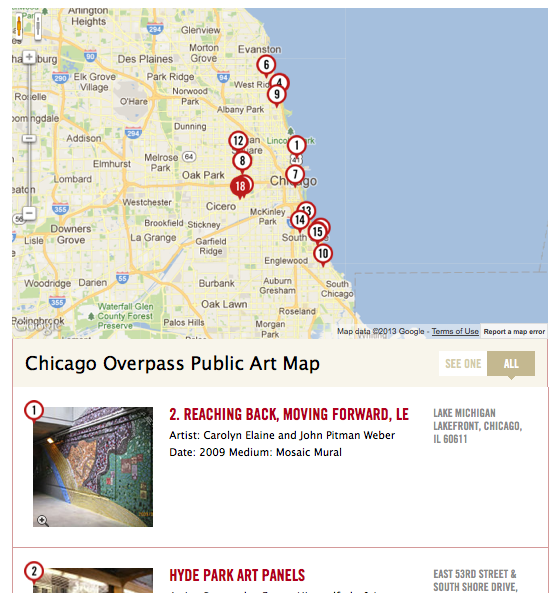 For more information about public art resources, see our post about the Public Art Archive.
Via Curbed
Categories: Modern - Contemporary, News