New Photography Studies Website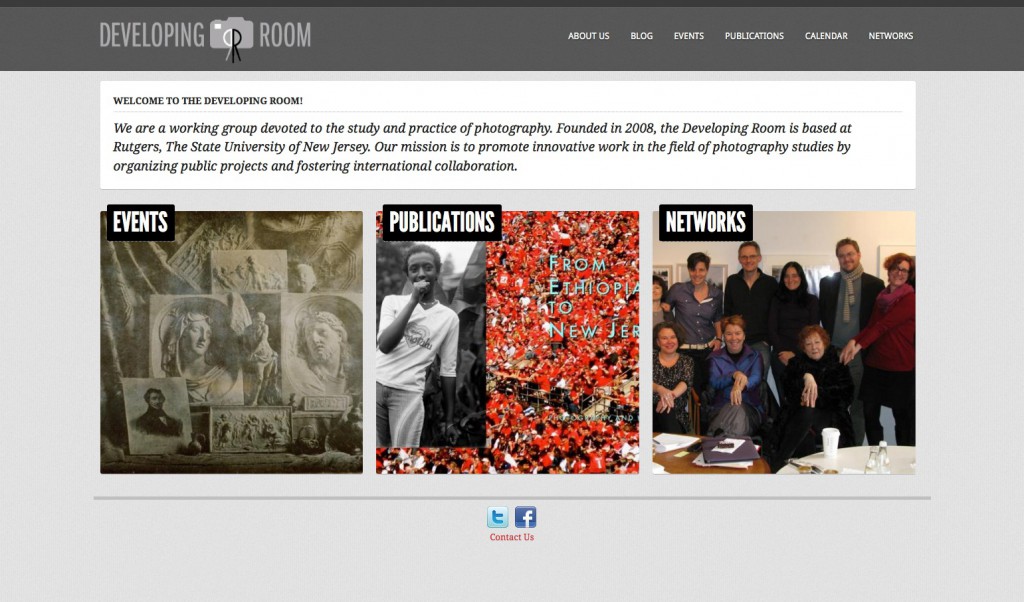 The Developing Room is a working group devoted to the study and practice of photography. Founded in 2008, the Developing Room is based at Rutgers, the State University of New Jersey. Our mission is to promote innovative work in the field of photography studies by organizing public projects and fostering international collaboration.
Click here for more information about this group.
Categories: Photography