Pierpont Morgan Online Exhibitions: The Black Hours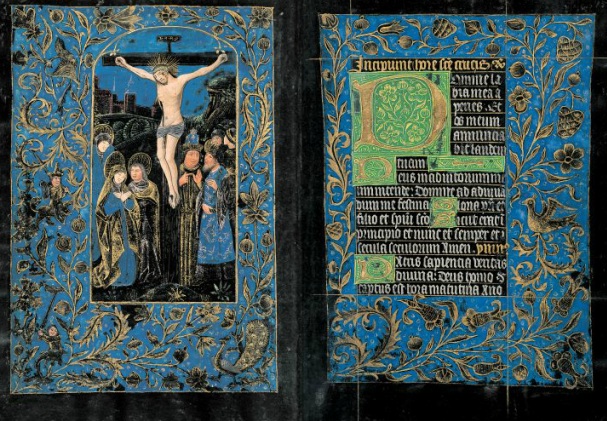 The Morgan Library and Museum features online exhibitions, including high quality, zoom-able digital images of works in the collection. A recent example of this is the digital facsimile of The Black Hours (MS M.493), a Book of Hours from 1470 created on vellum and stained or painted black:
The result is quite arresting. The text is written in silver and gold, with gilt initials and line endings composed of chartreuse panels enlivened with yellow filigree. Gold foliage on a monochromatic blue background makes up the borders. The miniatures are executed in a restricted palette of blue, old rose, and light flesh tones, with dashes of green, gray, and white.
Categories: Exhibitions, Images on the Web, Medieval, Museums