See Historical Photographs of Your Neighborhood with WhatWasThere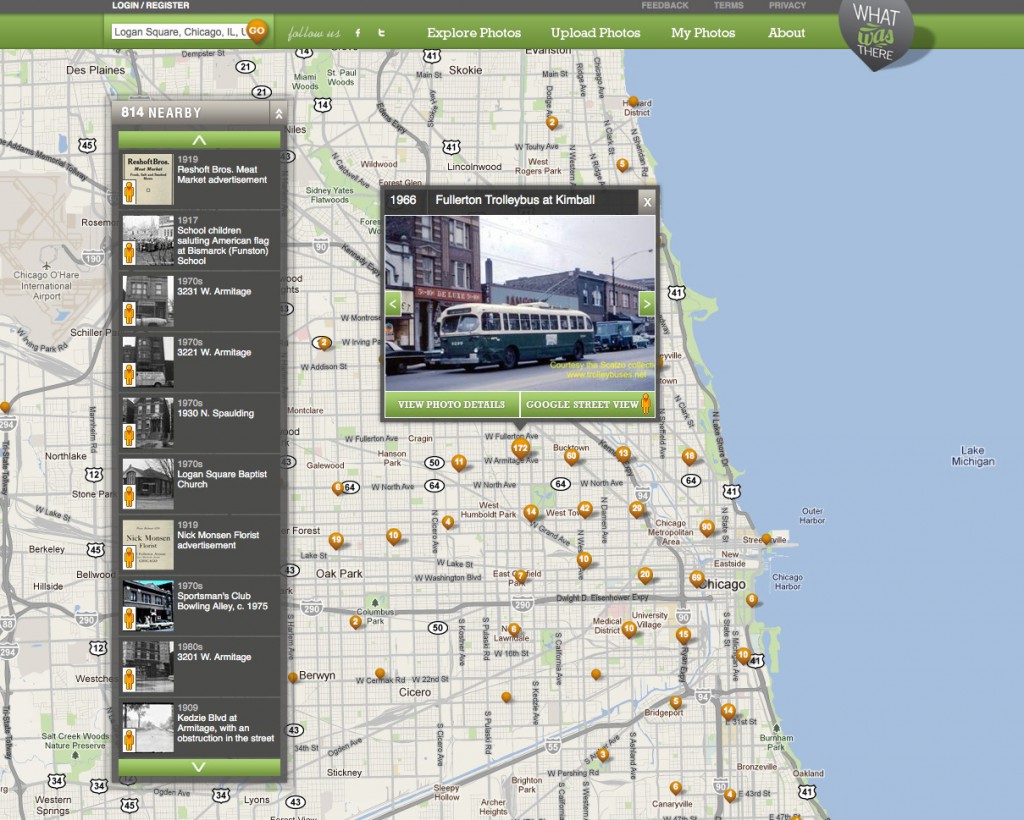 WhatWasThere is a project based in Ann Arbor, Michigan, which combines GIS data with historic photographs, including many of architecture. Photographs are linked to their location of origin on maps, allowing visitors to the website (or users of the free mobile app) to take a virtual historic tour through cities and neighborhoods. Users may also contribute their own photographs.
The premise is simple: provide a platform where anyone can easily upload a photograph with two straightforward tags to provide context: Location and Year. If enough people upload enough photographs in enough places, together we will weave together a photographic history of the world (or at least any place covered by Google Maps). So wherever you are in the world, take a moment to upload a photograph and contribute to history!
Categories: Images on the Web, Innovative Technology, Photography