PhilaPlace: Explore the City of Neighborhoods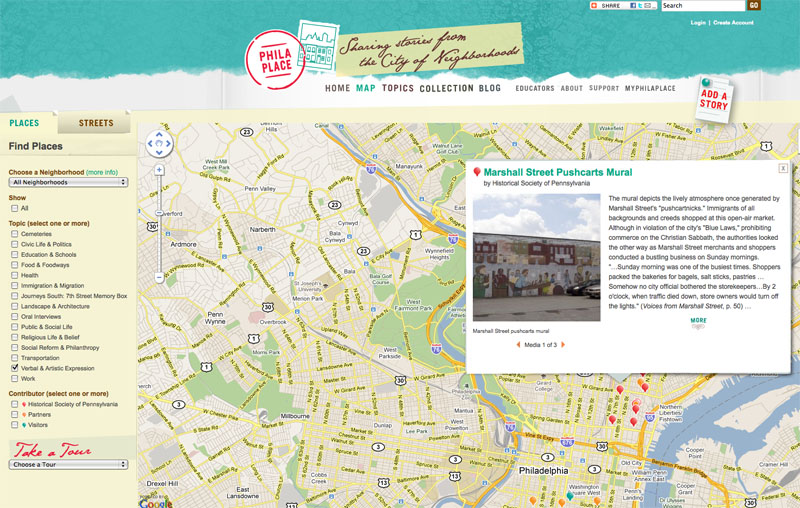 PhilaPlace is an interactive Web site, created by the Historical Society of Pennsylvania, that connects stories to places across time in Philadelphia's neighborhoods. PhilaPlace weaves stories shared by ordinary people of all backgrounds with historical records to present an interpretive picture of the rich history, culture, and architecture of our neighborhoods, past and present. The PhilaPlace Web site uses a multimedia format – including text, pictures, audio and video clips, and podcasts – and allows visitors to map their own stories in place and time.
PhilaPlace creates a dynamic virtual view of a city, browse-able via maps, topics, and collection groupings. For example, clicking on the map view and then selecting "Verbal and Artistic Expression" from the left menu will bring up artistic sites throughout the city, plotted on a map. Click on each point of interest for more information including images.
Categories: American, Images on the Web, Innovative Technology