Art Project, Powered by Google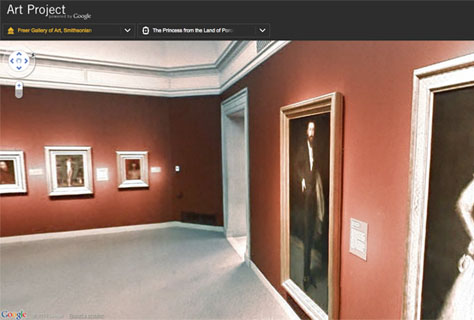 Google recently launched its Art Project, a collaborative venture with art museums from around the world. The project aims to provide both virtual tours of museum galleries using Google's street-view technology as well as high-resolution photography of artworks, allowing for remarkable zoom capability. The site also encourages visitors to sign in and create collections of favorites to share with friends.
For more information, visit the Art Project's FAQ page.
Categories: Images on the Web, Innovative Technology, Museums