NTC 3/31: Beethoven, Rachmaninoff, and Debussy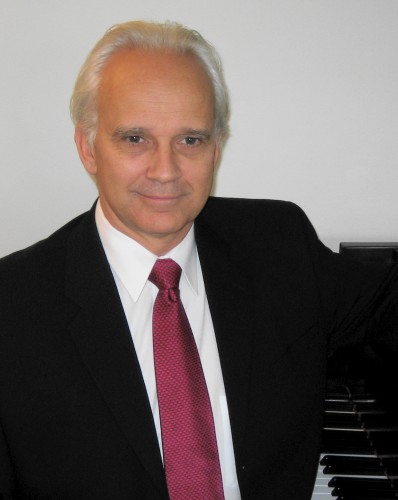 On Thursday, March 31 at 12:15 PM, pianist George Radosavljevic will perform Beethoven's Sonata in E Flat Major, Op. 31 No. 3, Rachmaninoff's Two Etudes-Tableaux, and Debussy's L'Isle joyeuse from Ondine. Admission is free.
George Radosavljevic has appeared on the Dame Myra Hess Concert Series, the Chicago Symphony Orchestra Chamber Music Series, and in many solo and ensemble concerts broadcast live on WFMT Radio. His playing has been called "polished and elegantly shaped" by the Chicago Tribune and "consistently enchanting" by the Pioneer Press.
Mr. Radosavljevic appears as orchestral pianist with the Lake Forest Symphony and the Elgin Symphony Orchestra, and is currently on the faculty of the DePaul University School of Music, Community Music Division, and also at the North Shore School for the Arts. He is the director of the RMU Chamber Ensemble (Ensemble in Residence at Robert Morris University) which provides educational concerts in a variety of venues, and is also a member of the Wilmette Fine Arts Commission.  Mr. Radosavljevic holds the degree Master of Music in piano performance from DePaul University as a scholarship student of Dmitry Paperno.