Kealey is studying East Asian Art History, with a focus on Chinese Painting. Her MA thesis addresses methods and authenticity of Ni Zan's brushwork in his later works. Upon graduating she will study at Tsinghua University in Beijing in a two-month intensive language program.
Please describe what you were doing before you enrolled in MAPH?
I am a more 'seasoned' student in MAPH, graduating college in 2001. I attended the University of Chicago, concentrating in Economics.  Around the end of my second year, I realized I loved my Chinese Art History classes, performed well in them, and had great relationships with my professors.  However, I was acquiring a tremendous amount of debt while in school and thought the most rational idea was to continue forward with a career in finance, which I also enjoyed, just not as much. After about eight years on Wall Street, I enjoyed my job less and less and realized my role would not dramatically change in the future.  By this time I had paid off my debt and saved the money to return to school.   After submitting my application to Chicago, I was laid off in the fourth round of cuts at my job. Although it gave me that last push off the cliff I needed, two weeks after the program started in September 2009 I was asked if I wanted to return to my old seat.   I confidently turned down the offer.   Talking with so many interesting people, their research, and the endless resources of the University, I had been bit and could not turn back.
Why Chicago? Why MAPH?
I needed to be retrained on how to research and write like an art historian at a graduate level. I also had several gaps in my resume that need filling, such as language. Finally, I needed to see if I would sink or swim, and if a Phd was in my future.  I knew from my undergraduate work that Chicago is a fantastic institution, with the best professors & resources.  It would challenge me like no other place.
What opportunities, expected or unexpected, have presented themselves this year?
The Humanities definitely proved to be a more difficult discipline than finance when navigating the job market.  There is no recruiting season, personalities vary dramatically, and job descriptions can be vague sometimes.  It was a real challenge to figure out what people were looking for and if I was seeing every possible opportunity. However, during Fall quarter finals week I received a mass email from the MAPH email distribution about a writing position for a Chicago-based Asian art dealer. I sent in the usual materials, letter, resume, and writing sample. About a month later I was called in for an interview. A couple days later I was asked to do a 'test' writing piece based on a topic the gallery selected. I was hired shortly after that, and now I write 1-3 articles a month based on their collection. The articles are posted on their website and blog. I would never imagine in my life that someone would pay me to write, especially write about what I want to write about!  Additionally, I can do all the work remotely on campus. No commute!
What are some of the topics you have written about in this position?
Demystifying the swastika, Chinese New Years folk art, painting traditions, and recently I wrote a piece about Chinese Erotica. I am currently working on Blue and White ceramics with Middle Eastern influences.
What are the positives and negatives of writing for a company?
I had become comfortable with the academic format of writing.  When receiving a topic from a course there is a certain amount of freedom of topics under the broader assignment. There usually is a ton of time to think about the topic, research, write and rewrite. With a company, I usually have about 48 hours to research and write an article. The article is a representation of the company, so when posted online it is not attributed to me. Many times I will address the topic and once the gallery sees the result they will realize what they told me to write was not exactly what they wanted, in which case I will have to edit or toss the work done and start over. Also the company has editing freedom, so often there are unexpected changes in the final version.  Like most employers, they want what they want when they want it, no extensions, no excuses, and a little mind reading is definitely helpful. However, something I love is I can continue the work when I study at Tsinghua University this summer, and when I return and continue my job search.   Also, something that isn't often addressed in academia is interacting with art that falls into the art market between dealers and collectors. I think its great to see the work that is not necessarily deemed important by a museum. The pieces I work with and write about are part of a long Chinese tradition of collecting. Sometimes these objects and their dealers create markets where there were none.  I guess that appeals to the art historian and economist in me.
What skills and experiences will you take away from this year?
Working in the Humanities takes a lot of personal risk and a lot of confidence in your abilities and your ability to sell those skills. I also saw that I really got out of the program as much as I put in. I went to every workshop that would have me, every informational interview that would make the time, audited any class that would allow it, and persistently addressed and readdressed challenges, feedback and shortcomings in my work.  I found professors, advisors, and students really responded to that diligence.  MAPH gave me the tools and platform to take away what I wanted from the year.
Hey You Guys!
There's going to be some good foods and wines and beers all up in Classics 110 this weekend.  It's Campus Days!  Please do stop by between 6:15 and 8:15 pm on Sunday, or between 4 and 6 pm on Monday.  Grab a drink; get some dinner; introduce yourself to a prospective who has questions that only you can answer.  Drop a little of that hard-won wisdom on 'em and get fed in the bargain; it's a no-lose proposition.  We'll see you there.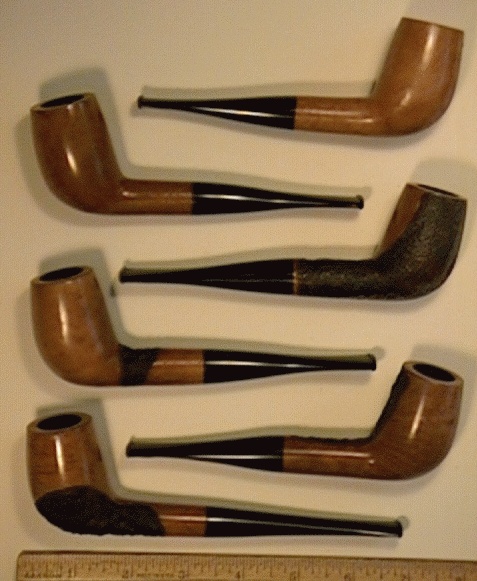 Also, of general interest, I wanted a photo of Classics 110 to illustrate this post.  What you see here is a photo of Classic Pipes – their shape is referred to as "The Tilted Billiard," or Classic 110!  You guys, Awesome!
Welcome to Spring Quarter, everyone!  Here's 'some things':
1.  If you have not yet applied to receive your degree, then do it now (http://cMore.uchicago.edu).
2.  The Social Committee on Sociality in Spring Quarter 2010 (SCoSiSQTT for short) will be meeting in the Anscombe Lounge this Wednesday, 31 March, at noon – be there or be voiceless in the allocation of funds from The Humanities Division Graduate Student Council (HSGSDSCS for convenience).
3.  Add/Drop cards are easily accessible from the MAPH front desk.
4.  I drive by this place all the time, but just this weekend I noticed that every Monday night is Banjo Night at the Lincoln Restaurant at 4008 N Lincoln Ave (between Cuyler Ave & Damen Ave).  There is no cover and I guess this goes on from 6-10 pm every week.  Banjo Night!  Look for the giant portrait of Abe Lincoln aux faux-hawk – you can't miss it (see inset).
I would like to thank Doug P. at Yelp for unwittingly furnishing us with this helpful illustration.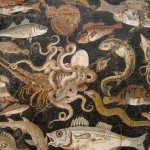 The Shedd, Chicago's funtimes Aquarium, is waiving general admission fees this week, and running discounts on special exhibit packages as well. Tucked away behind the Field Museum, the Shedd offers Chicagoans a chance to stare down sea creatures in a charmingly dry environment. Wave at a Wattled Jacana. Moon over a Moon Jelly. Make eyes at a Mangrove Whiptail Ray. Ogle a Goliath Bird-eating Tarantula (perhaps not the most sea creaturely feature, but really, I could pass up the chance to plug this guy?  I mean, the kid eats Goliath Birds [correction: there are no such things as Goliath Birds, unfortunately.  It turns out the Goliath Bird-eating Tarantula is huge, like Goliath, and also eats birds.  Again, he does not eat Goliath Birds, that might have been too awesome anyway] – that's gotta be incredible, right?). Become besotted over a Bonnethead Shark. All for little to no money, all this week at the Shedd.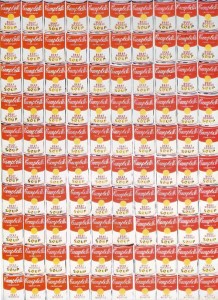 As things begin to ice over, and your to-do list is only getting longer, there may well blossom in your solace seeking soul, a desire – no, need – for quick, transportable, warm comfort.  Ladies, Gentlemen, it is time for soup.  Though it may, at times, seem that Hyde Park roils in its own little pocket of dark destitution, far from the bright lights and bustle of Chicago (my kind of town), there still simmers the glimmer of gas jets perpetually warming stockpots of lentils and consolation through the long night of winter.  The Snail on 55th offers several soups (the seaweed soup is my favorite), all of them good.  The lentil soup from the Nile, nearby, is a great restorative.  The Morroccan Ragout from the Med is top notch.  The best Miso around here ships out from Shinju on 53rd.  The Jambalaya (formerly of the fabulous Dixie Kitchen and Bait Shop) at Calypso in Harper Court really should not be missed.  The soups at Noodles Etc. on 57th are cheap and satisfying; and anything from Cafe Corea over on 55th is well worth a try.  Now, I'm not saying that these are the only soups worthy of slurping in all of Hyde Park; however, these are the soups that sustained me through my winter quarter.  If you find something else, I'd love to try it out.
Thinking About a
Creative Thesis?
Join David Levin and a panel of similarly minded alumni to talk about all manner of creative thesis projects.  Whether you're interested in Theatre Arts, Film, Fine Arts, Creative Writing, Music or anything else justifiably creative, there's a spot at the table for you.
Tuesday, 17 November
4 – 5 pm
in Classics 110
As you all know, All Hallow's Eve, appearing this Saturday only, will be feted by your MAPH cohorts in high style and with high spirits.  Details on that will be out shortly.  However, we here at the MAPH office have been asked to alert you to another Halloween party event at the Gamma Alpha Grad Student Coop House.  I have appended, below, the invitation, and copied the mini-flyer as well.  Now, we know you don't like playing favorites (though we're also aware that we'll always win), so, if you are feeling especially energetic on Saturday evening, we offer not another option – as we feel attendance at one does not preclude attendance at both – but perhaps one more stop.
Be[a]st[ly],
Your MA[ligned]PH[anged] Mentors
Halloween.  As the year wanes and we brace ourselves against the gathering winter, Halloween is a day to reflect on the things we once held dear.  Socializing.  Drinking.  Wearing funny clothes.  Showing too much skin.  This year won't you join us at GA in our remembrance of these forgotten traditions?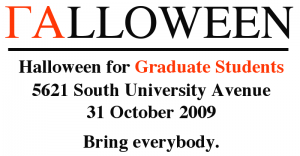 Tomorrow night, Thursday, 8 October, Joost Rekveld will be at the Gene Siskel Film Center for a screening of some of his short films.  Below is a repost from Conversations at the Edge, a well worthwhile blog in its own right, with more information.