Tomorrow's Music Today II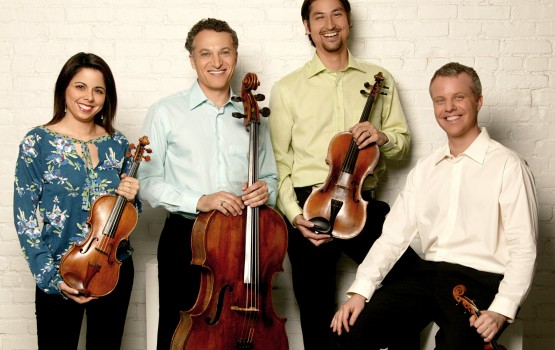 05.16.2014
Friday, 7:30 pm
Ganz Hall, Roosevelt University
430 S. Michigan Avenue, 7th floor
ticketsweb.uchicago.edu

Enjoy music by some of today's finest young composers, performed by Contempo's resident ensembles, eighth blackbird and the Pacifica Quartet. This concert will specially feature Cliff Colnot, conductor, Julia Bentley, mezzo-soprano, Ricardo Rivera, baritone, and Chad Sloan, baritone. Programs will include dissertation works by Andrew McManus, Jae-Goo Lee, and Tomas Gueglio, UChicago doctoral candidates in composition.
Free admission / No reservations required
This program is a part of Contempo's 49th Season.
Featured Artist(s): Cliff Colnot, eighth blackbird, Pacifica Quartet